Allagma's Participation as a Diamond Sponsor Has the Support of its Business Partners-LifeSize, Dell and Motorola
(December 26, 2011)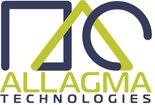 MONTREAL, QUEBEC -- (Marketwire) -- 12/26/11 --
Editors' Note: There is a video associated with this press release.
Allagma Technologies Inc, head-quartered in the Montreal borough of St. Laurent announced today that their participation as a Diamond sponsor of the 2012 edition of the John Molson School of Business MBA International Case Competition will have the support of its business partners, LifeSize (a Division of Logitech), Dell and Motorola Solutions.
"Our business partners have realized the importance of this event not only for Allagma, but also for all of the business community and for the role played by business education" said Vartkes Melkonian, President of Allagma Technologies, "They are assisting us with their technical expertise, the innovations that we shall be bringing to the competition and with the various prizes that we shall be giving away for our simultaneous launch of our new Ask Us First marketing campaign".
"LifeSize has a profound understanding of the many ways video conferencing is accelerating education applications to new heights." said Angie Ahlhorn, Channel Marketing Manager. "Allagma Technologies will be providing a full-event live videotaping of the competition during the discussions and presentations of the Live Case, the most anticipated and exciting event during the competition. The material will be used for subsequent streaming and use in educational and training contexts. This is a unique occasion for us to demonstrate what our partnership with Allagma can bring to the table. Real 21st century solutions to educational institutions' needs."
"While Dell is already a known household name in the consumer market, our ability to provide solid and robust business hardware solutions for commercial applications is equally important for us", said Younes Belmaachi, Regional Account Executive. "We are excited by this opportunity to partner with Allagma because their server-based solutions for their sponsorship package of this prestigious event will be using our technology. We are also excited to participate as partners in the technology prize giveaway of the launching of their new marketing campaign."
"Motorola Solutions, an industry leader, serves both enterprise and government customers with core markets, produces advanced data capture devices such as barcode scanners and RFID (radio-frequency identification) products for business. Working with our global channel partner community, Motorola Solutions reaches an extensive customer base, from small businesses to Fortune 500 companies. We acknowledge that Allagma is one of our solid partners in Quebec", said Kathie Nonnas, Channel Account Manager, "The launching of their new marketing campaign and theme coincides very well with our approach to business solutions. We are particularly thrilled that as a North American first, our latest and highly-anticipated new business mobile tablet product, the ET1, will be offered as the grand prize by Allagma through our distributor BlueStar, during this new campaign."
During the Ask Us First campaign, Allagma Technologies Inc. will be offering prizes of 12 Dell commercial laptops, configured with high-end HD business videoconferencing Clear Sea software from LifeSize, 3 Apple iPads configured with consumer LifeSize videoconferencing software, and one Motorola ET-1 as a grand prize. For conditions of eligibility please visit the company website.
To view the video associated with this press release, please visit the following link: http://www.youtube.com/watch?v=bEGM0MIOoJ8
Contacts:
Allagma Technologies Inc.
(866) 973-2227 ex. 260
www.allagma.com

Website of the JMSB MBA-ICC
www.mbacasecomp.com


Copyright @ Marketwire
Page: 1
Related Keywords:
Allagma Technologies Inc , Diamond sponsor of the 2012 edition , LifeSize , Dell , Motorola , Digital Media Software,Applications,Sales & Marketing,Education,Business Issues,Hardware,Broadcast,Pro AV,Streaming,Presentors,Dealer/Distributor,Prosumer/Consumer,Business,Marketing,Business Issues,Internet Media,Presentation,Channel/Distribution,Marketing,Training,Marketwire, Inc., ,Business,
---