Agency Compensation Expected to Increase in 2012 Based on Ward Group Research
(January 27, 2012)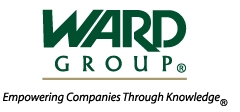 CINCINNATI, OH -- (Marketwire) -- 01/27/12 -- Contingent commission payouts are estimated to be 12% higher in 2012 than 2011 based on a study of agency compensation and management practices at property-casualty insurance companies conducted by Ward Group. The firm specializes in the insurance industry and is the leading provider of benchmarking and best practices research. The comprehensive study focused on commission practices, agent incentives and other agency management practices and includes aggregated results from 2010 and 2011 for a diverse group of 69 companies. Independent agency companies represented 78% of the participants. Key findings and observations were presented to participants in a webinar hosted by Ward Group, on January 26, 2012.
For most property-casualty insurance companies, expenses relating to the distribution system represent the largest expense component outside of loss payments. Ward Group conducted the Agency Compensation and Management Practices Study to help companies measure their performance and establish meaningful benchmarks in this important area. Highlights of the study results and general observations follow.
The study identified several notable trends for agency compensation practices, including:
Electronic fund transfer for commission payments has become more widely adopted
Base commission plans have not changed significantly over the past 3 years
39% of companies plan to modify their contingent plan in 2012
The average capped loss amount for stop loss thresholds has increased substantially since 2009 and 5% of companies increased the amount for 2012.
Minimum premium requirements for contingent commissions have increased since 2009 and 11% of companies increased premium volume requirements for 2012
7% of companies added growth requirements in 2012 to their contingent formulas and 5% added retention requirements
17% more agents attended trips in 2011 compared to 2010
Ward Group also observed that comparing historical results, both new agent appointments and agency terminations are lower. However, despite fewer agency terminations, five year agency retention declined for both the independent and captive agency benchmarks.
"The economic downturn over the past three years has made agency expansion more difficult," noted Jeff Rieder, President of Ward Group. "Companies may be unable to appoint enough agents to accomplish growth goals and agents are not necessarily willing to move business from an existing carrier relationship."
Ward Group also has several predictions about agency management practices for 2012. Total agency compensation is expected to increase slightly, largely due to contingent commission changes. Agency trips and conferences continue to be smaller and less costly than pre-recession years but appear to be regaining more use.
To obtain complete results of the Agency Management and Compensation Practices study, including detailed benchmarks by distribution channel and business mix, visit www.wardinc.com.
About Ward Group®
Ward Group is the leading provider of benchmarking and best practices research studies for insurance companies. The firm analyzes staff levels, business practices and expenses for all areas of insurance company operations and helps companies measure results, optimize performance and improve profitability. For more information about Ward Group, visit www.wardinc.com.
Add to Digg Bookmark with del.icio.us Add to Newsvine
Contact:
Betty Cornelius
Email Contact


Copyright @ Marketwire
Page: 1
Related Keywords:
Underwriting, Expense, Evaluate, Cost, operation, Benchmark, savings, Marketwire, , Business, Other,
---