Agari Protects Millions of e-Card Users From Phishing and Other Email Cyber Attacks
(May 30, 2012)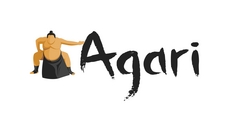 PALO ALTO, CA -- (Marketwire) -- 05/30/12 -- Agari, revolutionizing email security through its innovative cloud based services, was chosen by American Greetings Corp (NYSE: AM) as the latest step in its continued efforts to maintain the safety of its millions of e-card users. Agari has implemented and is managing the Domain-based Message Authentication, Reporting and Conformance specification (DMARC) for the Interactive division of the American Greetings Corporation. Affecting new protections for American Greetings' e-Card users, the recently introduced DMARC spec combats cyber fraud through a process that allows for the sharing of feedback between legitimate email senders and receivers to make impersonation more difficult for phishers trying to send fraudulent mail.
Agari is leading the online industry in advancing DMARC, a game-changing security standard that thwarts cyber criminals. Through its cloud based service, Agari empowers organizations to secure their email channels by giving them the ability to quarantine and reject non-legitimate and potential phishing emails. Agari customers are able to detect cyber fraud as it is occurring and take immediate action to stop email threats before they reach a user's inbox.
The AG Interactive division represents the electronic greetings and digital content arm of the American Greetings Corporation. AG Interactive offers e-cards through a variety of electronic channels and relies on email to transact with millions of subscribers. Greeting card notifications, confirmations, and reminders comprise a high volume of AG Interactive branded emails sent daily, along with regular newsletters and other communications that reach the company's large and varied membership base. With such a broad variety of email user types, AG Interactive is focused on ensuring the safety of its users and has been a leader in the anti-abuse movement for more than two decades.
"Our goal is to instill confidence with each email we send, so every user can proceed with complete assurance of the integrity and authenticity of the AG Interactive brand," said Gary Von Hoch, vice president, web operations and IT, American Greetings Interactive. "Working with Agari will allow us to focus on continuing to proactively investigate abuse while leveraging real-time reports and alerts, so we can immediately take appropriate action to shut down and correct issues that may arise."
"We are very proud that renowned anti-abuse and email trust leader AG Interactive has chosen Agari as its DMARC anti-abuse pillar. The choice recognizes Agari's unique abilities to protect the growing billions of global email users from fraud and empower organizations with control over their own email channel, brand use, and customer protection. Using real-time insights, we are massively scaling AG Interactive's ability to establish a new degree of consumer trust and instill confidence in every transaction," said Patrick Peterson, Agari CEO.
Agari has been deploying DMARC with key customers, like AG Interactive, and currently processes more than 1.5 billion messages daily. Today, Agari protects more than 65 percent of US consumer email traffic and more than one billion mailboxes. The Agari platform manages the DMARC specification, reporting email channel problems like phishing, scams, and malware as they occur, so AG Interactive can stay focused on its inherent anti-abuse business model. With Agari, companies like AG Interactive enlarge protection for customers and brands without incurring time and expense building another management and reporting platform.
About Agari, Inc.
Agari collects terabytes of email data from sources across the Internet to create a cloud-based solution to assess, visualize, and protect against email threats to brands, such as phishing and other fraud. Founded by the thought leaders behind Cisco's IronPort solutions, the Agari platform provides global brands with the tools needed to proactively protect brand reputation, eliminate email threats, protect customers and prevent the loss of sensitive data. Headquartered in Palo Alto, Calif., Agari is backed by Alloy Ventures, Battery Ventures, First Round Capital, and Greylock Partners. Additional information is available at http://www.agari.com.
Add to Digg Bookmark with del.icio.us Add to Newsvine
Media contact:
Suzanne Matick
831-479-1888
suzanne@matick.net


Copyright @ Marketwire
Page: 1
Related Keywords:
American Greetings, Agari, Phishing, DMARC, Malware, Fraudulent email, SPF, DKIM, e-card, , Marketwire, , Internet Technology, Business, Internet, Email, Other,
---