Agari Named to Online Trust Honor Roll for Commitment to Online Trust With Best Practices in Brand Protection and Privacy
(June 06, 2012)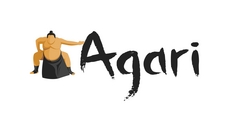 PALO ALTO, CA -- (Marketwire) -- 06/06/12 -- Internet Retailer Conference and Expo -- Agari, revolutionizing email security through its innovative cloud based services, today announced the company has been named to the Online Trust Alliance (OTA) 2012 Online Trust Honor Roll, based on a composite trust score of security and privacy measures at hundreds of online sites. Designed to recognize leadership, the Honor Roll distinguishes Agari as a "North Star" to inspire others. As part of the 2012 study, released June 6, 2012, OTA analyzed the adoption of key security and privacy initiatives, providing benchmark reporting and comparisons between key industry sectors including leading internet retailers, FDIC Top 100 Banks, and social networking sites. Of the companies evaluated by the non-profit, member-based OTA, less than 30% made the grade.
"One of the goals of the study and the 'North Star' award, in particular, is to recognize firms that provide prescriptive tools and resources that aid companies in enhancing their security, data protection and privacy practices. Agari stands out as a 'North Star' for its work in advancing new email security standards through its cloud-based platform, the Agari Trust Network, which helps organizations to proactively protect brand reputation, eliminate email threats, protect customers and prevent the loss of sensitive data," said Craig Spiezle, executive director and president, Online Trust Alliance.
"We are honored by OTA's recognition of Agari as a leader in trust and internet security. Agari was conceived to affect trust throughout the email channel and prevent the threats that compromise email trust for business and consumers," said Patrick Peterson, founder and CEO of Agari. "Even as a young company, Agari has had a measurable impact on the industry, processing more than 1.5 billion messages daily and protecting more than 65 percent of US consumer email traffic and more than one billion mailboxes. The rewards of a trusted email channel accrue to every email sender and receiver, and Agari will persist with our growing body of clients to establish the long-awaited trusted email channel."
The 2012 report examined over 1,200 domains and privacy policies, approximately 3,600 web pages and over 500 million emails. In addition, public records were analyzed for recent data breach incidents and settlements with the FTC.
The focus of the OTA Online Trust Honor Roll is to:
1. Recognize exemplary efforts of leading companies toward data and user protection, as security & privacy efforts, and highlight them as "North Stars." Organizations on the Honor Roll manage data via security best practices while having transparent privacy practices.
2. Demonstrate OTA's commitment toward providing prescriptive advice, tools and resources to businesses to enhance the security and privacy of the internet.
3. Underscore the importance of focusing on security and privacy holistically, and that individual security and privacy initiatives cannot be pursued in isolation.
4. Provide benchmark scoring, using the Online Trust Index (OTI) and reported data attributes, for companies to evaluate their own sites, for businesses to use in evaluating partners, and for consumers to consider when interacting or doing business online.
Since 2010, the OTA Online Trust Honor Roll has recognized organizations that follow best practices in data security and privacy. In previous years, the study was named the OTA Online Safety Honor Roll and Scorecard Honor Roll. Recipients have risen from 8% of sites analyzed in 2010, to 25% in 2011, to nearly 30% in 2012.
The Agari platform becomes more pervasive, intelligent, and powerful as more join the Agari network. The expansion of Agari's network creates a repeatable, scalable way for email senders and receivers to integrate through the Agari platform to achieve the best insight to phishing targets, vulnerabilities, and criminal methods.
About The Online Trust Alliance (OTA)
The Online Trust Alliance (OTA) is a member-based non-profit representing the global internet ecosystem -- including the public and private sectors. OTA's mission is to develop and advocate best practices and public policy which mitigate emerging privacy and security threats while enhancing online trust, innovation and the vitality of the digital economy. OTA is committed to protection of critical infrastructure, balanced legislation and data protection through the promotion of best practices, benchmark reporting, and self-regulation. For more information, visit: https://otalliance.org
About Agari, Inc.
Agari collects terabytes of email data from sources across the Internet to create a cloud-based solution to assess, visualize, and protect against email threats to brands, such as phishing and other fraud. Founded by the thought leaders behind Cisco's IronPort solutions, the Agari platform provides global brands with the tools needed to proactively protect brand reputation, eliminate email threats, protect customers and prevent the loss of sensitive data. Headquartered in Palo Alto, Calif., Agari is backed by Alloy Ventures, Battery Ventures, First Round Capital, and Greylock Partners. Additional information is available at http://www.agari.com.
Add to Digg Bookmark with del.icio.us Add to Newsvine
Media contact:
Suzanne Matick
831-479-1888
[email protected]


Copyright @ Marketwire
Page: 1
Related Keywords:
Online Trust Honor Roll 2012, email security, Internet Retailer, Brand protection, privacy, phishing, Security, Networking, Internet, Business Issues, Threats, Phishing, Security, Marketwire, IT (Information Technology), Networking, Security, Internet Technology, Business, Internet, Social Networking, Email, Internet Security, Other,
---