Advances in Technology Give Businesses More Choice When Undertaking Market Research, Says Cint
(June 19, 2012)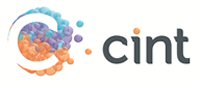 STOCKHOLM, SWEDEN -- (Marketwire) -- 06/19/12 -- Innovations in mobile and online DIY research mean brands can now gather detailed insight from consumers across the world in real-time. However, many businesses are slow to utilize these new technologies according to global provider of market research software and panel management solutions, Cint.
Bo Mattsson, CEO of Cint, comments: "The global recession has had major implications on the way that brands communicate with their customers. Our studies show those who have adopted more personalized and customized approaches to marketing by gaining valuable insight on their customers through research are definitely reaping rewards over their competitors.
"When marketers consider the cost of undertaking market research versus the expected return on investment, many are discouraged by the perceived over-inflated price tag. However, new technological advances in market research can ensure budgets are kept to a minimum.
"The biggest barrier for many companies is their lack of understanding and fear of the unknown, but my advice to them is to embrace these new technologies rather than avoid them. Recent studies tell us that by 2015, 95 percent of mobile devices sold in Western Europe will be smartphones and that in one to two years, more people will be accessing the Internet via their mobile device than from their PC. These statistics highlight a significant shift in the way consumers can be reached and subsequently will expect to be reached.
"When it comes to undertaking DIY research, the process of extracting results and speaking to a survey panel or in some instances panels, of relevant consumers doesn't need to be laborious or complicated, especially when there are easy-to-use solutions in the marketplace such as Cint Access and Cint Link.
"Yet, the most rewarding element of these new technologies is the real-time nature in which they generate and collate results from a global pool of respondents. In addition, the development of applications and sites that gauge customer feedback "on-the-go" is essential to fit into people's busy lifestyles. So, my advice to any marketer still yet to try these new technologies is to embrace them fast as your competitors may already be doing so and effectively reaching your target customers as a result."
Cint is currently in the process of further integrating its mobile capabilities into its array of smart insight solutions where quality is just as important as timeliness. More details will be released shortly.
For further information on Cint's products and services please visit www.cint.com.
Contacts:
Cint
www.cint.com


Copyright @ Marketwire
Page: 1
Related Keywords:
Cint , Internet,Communications,Web,Smart Phone,Applications,Research,Western Europe,Marketwire,Internet Technology,Internet,
---