AdvancedTCA Summit 2011 Awards Best of Show Honors to PT, Telco Systems, Pigeon Point Systems, and ZNYX Networks
(November 02, 2011)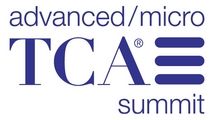 SAN JOSE, CA -- (Marketwire) -- 11/02/11 -- The AdvancedTCA Summit 2011 announced the recipients of its fifth annual Best of Show Awards, the premier opportunity for industry recognition of innovative technology and how it is being used in the marketplace. Awards were presented to PT, Telco Systems, Pigeon Point Systems, and ZYNX Networks.
Joe Pavlat, President and Chairman of the PICMG industry standards organization, presented the prestigious AdvancedTCA Summit Leadership Award to Chuck Byers, Technical Leader and Systems Architect, Digital Media Systems Business Unit at Cisco.
The Best of Show Awards were judged based on distinctiveness of the application, technology, or product; central use of AdvancedTCA; and technical and business significance. AdvancedTCA Summit Best of Show Awards winners were announced during the All-Industry Reception held on Tuesday, November 1:
Best Hardware - PT, Monterey 8000 MicroTCA.4
Best Software - Telco Systems, T-HUB4 BINOX
Best Infrastructure - Pigeon Point Systems, ShMM - 700R Shelf Management
Best Unique Customer Application - ZNYX Networks, ZX 1900 ATCA 5U Platform
"AdvancedTCA/MicroTCA is sparking incredible innovation for our next generation of high-performance telecom applications," said Ernie Bergstrom, President of Crystal Cube Consulting and Chairperson of the AdvancedTCA Summit. "We are proud to recognize the achievements of PT, Telco Systems, Pigeon Point Systems, and ZNYX Networks as they introduce a whole new wave of solutions that will enable the successful design of AdvancedTCA/MicroTCA systems in telecom centers and elsewhere."
The AdvancedTCA/MicroTCA Summit Industry Leadership Award is given annually to individuals who have shown outstanding leadership in promoting standards-based open system architectures for telecommunications and related applications, including AdvancedTCA, MicroTCA, AdvancedMC, Service Availability Forum, and others.
Chuck Byers, Technical Leader and Systems Architect, was awarded for his outstanding work contributing his expertise and talents in the development of AdvancedTCA/MicroTCA. His leadership has been instrumental in advancing AdvancedTCA and MicroTCA in technology, standards, marketing, and promotion.
"We are honored to present the Industry Leadership award to Chuck in recognition of his tremendous contribution to our industry," said Bergstrom.
About the AdvancedTCA Summit
The AdvancedTCA Summit is the only conference dedicated entirely to this emerging standard platform for telecommunications. It features tutorials, workshops, roundtables, paper and panel sessions, keynotes, and exhibits. Subjects include hardware, software, infrastructure, design and development methods, applications, standards, interfaces, and market research. It also covers related standards such as AdvancedMC and MicroTCA. It is produced in cooperation with such organizations as PICMG (PCI Industrial Computer Manufacturers' Group), CP-TA (Communications Platforms Trade Association), SCOPE (network equipment providers), SA (Service Availability) Forum, OpenSAF, and the RapidIO Trade Association. For more information, visit www.advancedtcasummit.com.
About Conference ConCepts, Inc.
Founded in 1994, Conference ConCepts is a full-service professional conference and association management company that provides extensive capabilities in all aspects of technical conference management. Conference ConCepts develops and produces events both on its own, and in partnership with associations, corporations, and publishers. The skill sets of the company's employees and contractors, representing over 200 cumulative years of experience, enables Conference ConCepts to offer clients a choice of services, ranging from assistance with a single aspect of a conference to the complete development and administration of a full-fledged "turnkey" event. For more information about Conference ConCepts, visit: http://www.conferenceconcepts.com.
Add to Digg Bookmark with del.icio.us Add to Newsvine
Contacts:
Ernie Bergstrom
AdvancedTCA Summit Chairperson
Email Contact

Zee Zaballos
ZNA Communications
(831) 425-1581, ext. 201
Email Contact


Copyright @ Marketwire
Page: 1
Related Keywords:
ATCA, MicroTCA, embedded telecommunications, AdvancedTCA, smartphones, iPads, PICMG, video systems, Digital Media Software,Communications,Smart Phone,Marketwire, Inc., ,Business,
---