Advanced Data Systems Integrates MedicsDocAssistant EHR and Midmark
(January 31, 2012)

PARAMUS, NJ -- (Marketwire) -- 01/31/12 -- Advanced Data Systems Corporation (ADS) is pleased to announce the integration of their MedicsDocAssistant™ certified EHR with Midmark's IQecg™, IQspiro™ and IQholter™ devices. The integration allows for the seamless embedding of clean, clear images, charts, graphs, and reports directly from the Midmark devices into the patient's MedicsDocAssistant record.
MedicsDocAssistant then allows physicians to view side-by-side comparisons of current and previous findings to determine patient progress. In addition, with Midmark IQpath™ technology, the devices work seamlessly in an ASP or thin-client environment, reducing data loss and corruption due to network congestion or latency issues.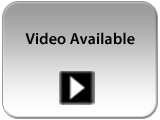 "The integration between Midmark's equipment and the ADS MedicsDocAssistant EHR is truly extraordinary," commented Jeff Wagner, Midmark EHR Account Manager. "It incorporates market-leading dynamics that enable users to adjust representations, create a variety of graphs, and view static and moving images."
Attaching results to the patient's record from the Midmark device creates a significant time savings for the practice. Physicians can easily view data, observe changes, and issue new orders, lab requests, medications, etc., directly from the patient's record in MedicsDocAssistant.
David Barzillai, President of ADS said, "Working with the Midmark team was a pleasure, with our programmers being able to go above and beyond in creating more than just a bridge between the device and the EHR. The result is a truly remarkable capability that will have a direct and positive impact on patients' healthcare and wellbeing."
A short overview of the integration can be seen by visiting www.adsc.com/midmark-demo. Visit each company's website for more information about ADS or Midmark.
About Advanced Data Systems: ADS is a leading provider of automation solutions to medical practices of every size and specialty, to imaging centers, and to revenue cycle management companies. The Company's Medics solutions include the MedicsDocAssistant EHR V 5.2 which is 2011/2012 ONC-ATCB certified by CCHIT® as a complete EHR for Stage 1 Meaningful Use, MedicsPremier for comprehensive PM, and MedicsRIS for radiology. The Medics Suite is integrated as a unified solution yet can be made available separately per the needs of the practice. Solutions from ADS can be utilized in Client Server or ASP/SaaS formats. ADS provides quick Implementation, comprehensive Training and excellent Support with Updates. Over 30,000 providers rely on automation solutions from ADS.
About Midmark Medical: Dedicated to helping healthcare providers deliver the most efficient patient care, Midmark is redefining the future of the clinical space from the examination room to the procedure room, providing clinical solutions to redefine workflow. Its line of Midmark and Ritter Barrier-Free® examination and procedures tables, diagnostic products, sterilizers, lighting, seating and casework have become the industry standards in medical practices of all sizes, helping improve the patient experience while improving safety, ergonomics, productivity and profitability. Midmark's IQ Digital Diagnostics System, a combination of digital diagnostic devices and software solutions, allow fast and easy capture, interpretation and retrieval of patient information for single practitioners to large physician groups integrating EHR/EMRs. In addition, Midmark's partnership with Mortara Instrument, Inc. provides a comprehensive range of ECG solutions for the U.S. and Canada ambulatory care markets. Its Care Exchange™ Workstations help physicians' offices easily integrate IT with digital diagnostics and electronic prescriptions. For more information, visit midmarkclinicalsolutions.com or midmark.com.
About Midmark: Midmark Corporation brings efficient patient care to millions of people each day in the human and animal healthcare industries around the world. The most trusted name in medical, dental and veterinary healthcare equipment solutions, Midmark is committed to providing innovative products and services for the healthcare professional, integrating value-added technology into everything it does. With over 1,400 teammates worldwide, Midmark is dedicated to making a positive difference in the practice of healthcare. Headquartered in Versailles, Ohio, Midmark Corporation maintains four subsidiaries in the United States. To support international healthcare markets, it holds subsidiaries in France, India and Italy. For more information about Midmark, visit midmark.com.
Video-Link Available: http://www2.marketwire.com/mw/frame_mw?attachid=1870152

Add to Digg Bookmark with del.icio.us Add to Newsvine
CONTACTS:
Marc E. Klar
Vice President, Marketing
Advanced Data Systems Corporation
800-899-4237, Extension 2061
marc.klar@adsc.com
http://www.facebook.com/advanceddata
http://twitter.com/adscorp
http://www.youtube.com/user/AdvDataSystemsCorp
http://www.linkedin.com/company/advanced-data-systems

Susan Kaiser
Public Relations Manager
Midmark Corporation
937-526-8785
skaiser@midmark.com
http://twitter.com/midmarknews


Copyright @ Marketwire
Page: 1
Related Keywords:
midmark integration, medicsdocassistant, advanced data systems, midmark, stimulus act, certified ehr, Canada, France, USA, India, Italy, Marketwire, Inc., , Business, healthcare, medical technologists, Dental, Surgery, Physician, Medical, Agricultural Science, india, Medical Professionals,
---