Adafruit's Limor Fried, Phillip Torrone Featured Keynotes for MAKE Conference
Lineup Includes Who's Who in Maker Movement for Hardware Innovation Workshop
(April 26, 2012)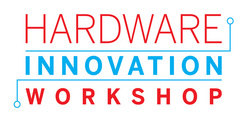 SEBASTOPOL, CA -- (Marketwire) -- 04/26/12 -- MAKE, the media brand devoted to the growing community of makers who create, build, design, tinker, hack, and invent, announced that Adafruit Industries' founder Limor Fried and creative director Phillip Torrone will kick-off its premiere business conference, the MAKE Hardware Innovation Workshop, May 15-16 at PARC, a Xerox Company in Palo Alto, CA.
"Phil and I are excited to visit the birth place of modern personal computing to speak about what might be the beginning of modern personal fabrication. MAKE is a leader in the maker space and has supported open source companies like Adafruit since its inception," said Limor Fried, founder of Adafruit Industries.
"We're delighted that Limor and Phillip will open our first business conference exploring the significant impact that hardware innovation is having on the future of core business practices such as manufacturing and accelerated prototyping," said Dale Dougherty, founder and publisher of MAKE magazine and co-founder of O'Reilly Media. "Limor and Phillip were early pioneers and are maker icons who have built a very successful business."
Dougherty and Tim O'Reilly, founder and CEO of O'Reilly Media, will co-host the conference at the historic Palo Alto venue, renowned for product innovation from the graphical user interface to the mouse and laser printer. The event will explore how the maker movement is transforming business. An innovation showcase of 25 hardware startups, including five 3D printer companies as well as promising medical devices that could change the life of chronic health conditions like asthma, will follow keynotes from Fried and Torrone.
"Some of these early hardware innovations have great promise as diagnostic tools in the healthcare industry and others will impact the pace that industries can bring products to market, at lower cost to themselves and ultimately consumers," added Dougherty.
Some of the companies participating in the showcase are being funded by new capital strategies such as crowdfunding, which is one of the core themes of the program. Other topics include open source hardware; collaborative design; and personal manufacturing and fabrication tools and techniques.
Other featured keynotes include Massimo Banzi, co-founder of Arduino; Carl Bass, president and CEO of Autodesk; Jay Rogers, founder and CEO of Local Motors; Mark Hatch, co-founder and CEO of TechShop; Ted Hall, co-founder and president of ShopBot; and Brad Feld, co-founder of Foundry Group.
For a complete list of workshop speakers, agenda and registration, visit makezine.com/go/hiw.
About MAKE:
MAKE is the first magazine and media brand devoted entirely to makers and the maker movement and the powerful combination of open source hardware + personal fabrication tools + connected makers to generate sweeping changes from the classroom to the boardroom. MAKE media properties enable the use of technology to create fun, inspired, and innovative projects, from the wildly popular MAKE website (makezine.com); to Maker Shed, the online store featuring MAKE branded kits (makershed.com); to Maker Faire, the Greatest Show (and Tell) on Earth (makerfaire.com). MAKE is a division of O'Reilly Media and based in Sebastopol, CA. "The maker movement has brought the pre-1970s world of basement workshops and amateur tinkering into the digital age." -- The New York Times
Add to Digg Bookmark with del.icio.us Add to Newsvine
Media Contact:
Bridgette Vanderlaan
Email Contact
727.278.2888
[email protected]


Copyright @ Marketwire
Page: 1
Related Keywords:
MAKE magazine, hardware, adafruit, tinker, workshop, invent, limor fried, 3D printing, start ups, Marketwire, , Medical Technology, Business, Other,
---