Action Products International, Inc. Secures $10M Financing
(May 10, 2012)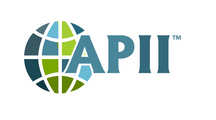 NEW YORK, NY -- (Marketwire) -- 05/10/12 -- Action Products International, Inc. (PINKSHEETS: APII) confirms $10,000,000 financing from AGS Capital Group, LLC.
"AGS Capital Group, LLC, will finance Action Products International with an innovative, inexpensive and flexible financing strategy that places Action Products in control of how and when it raises equity, minimizing any potential dilution or disruption to its capital structure," said Allen Silberstein, CEO of AGS Capital Group, LLC.
"We are particularly impressed with AGS Capital Group, LLC. AGS not only has considerable financial strength but also industry knowledge and relationships. We believe with these added resources, Action Products International can finalize the large deliveries against revenue generating projects to our largest of customers. Upon completion of our name and symbol change, along with some final paperwork, we will be able to gain access to this financing, which will fuel our growth strategy within Core Wafer Systems and North East Logistics," states Gary Polistena, CEO of Action Products.
About AGS Capital Group, LLC
AGS Capital Group provides flexible debt and equity financing solutions for growth-stage and mature public companies as well as private companies looking to go public. With offices in New York, Hong Kong and India, AGS Capital Group has facilitated the growth of companies within the U.S. and those domiciled in foreign markets around the globe. AGS Capital Group invests in public companies listed on all exchanges. We perform fundamental analysis including credit risk, technical analysis of market trends and industry, evaluation of management team experience and corporate structure evaluation. AGS Capital Group invests in Fixed Income and offers the Reserve Equity Financing. Additional information may be found at www.agscapitalgroup.com.
About Action Products International, Inc.
Action Products International, Inc. (PINKSHEETS: APII) is the parent company of North East Expedite Logistics, a transportation company; and Core Wafer Systems, inc., a technology leader with their propriety parallel measurement schema for physical phenomena of semiconductor structures. Additional company information can be obtained on the company website at. http://www.actionproductsinternational.com.
Please refer all shareholder inquiries to info.apii@yahoo.com.
Copyright @ Marketwire
Page: 1
Related Keywords:
Action Products International, Inc., USA, India, Hong Kong, Marketwire, Inc., , Financial, india,
---