Acronis vmProtect Rated Best in Speed, Efficiency, and Ease-of-Use, According to Taneja Group Report
Acronis(R) vmProtect(TM) Assessed to Be the Best Price for Performance Investment on the Market, Using Half the Virtual Infrastructure Resources Than a Competing Backup and Disaster Recovery Product
(June 20, 2012)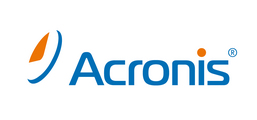 WOBURN, MA -- (Marketwire) -- 06/20/12 -- Acronis, a leading provider of disaster recovery and data protection solutions for physical, virtual and cloud environments, today released a new Technology Validation report from analyst firm Taneja Group: "Virtual Backup: Twice as Easy, With Half the Overhead." Led by Taneja Group Senior Analyst and Consultant Jeff Boles, the report concludes that for reliable backup and recovery of VMware® vSphere™ servers, Acronis® vmProtect™ offers a faster, more efficient and easier to use alternative to more widely known products on the market today.
When compared directly to a competing backup and disaster recovery product, Taneja Group discovered that Acronis vmProtect is 8 times faster to install, 25 percent faster in multi-VM backup job completion and 5 times faster to recover Exchange items. It also found that Acronis vmProtect uses half of the vRAM required for installation, further increasing efficiency on the network.
"A business' ability to quickly and seamlessly recover critical data and applications could potentially make or break its future success," said Boles. "To ensure the least amount of loss in the event of downtime, many IT professionals are already realizing the advantages of Acronis vmProtect. With vmProtect, we found that backups are not only performed quickly, but with significantly less resources than competing products on the market. This makes Acronis the logical choice for cost-effective data protection and business continuity planning."
VMware is estimated by industry analysts to command between 50 percent and 80 percent of global market share for hypervisor deployment, and the Acronis Disaster Recovery Report showed that businesses under 1000 seats have accelerated their adoption of virtualization, ahead now of similar projects in the enterprise.
"Since the inception of vmProtect our goal has been to deliver a product for organizations with limited IT resources that was optimized for VMware vSphere. vmProtect is fast and easy to use, reducing the learning curve and reducing margin for human error," said Dmitri Joukovski, vice president, product management at Acronis. "This latest Taneja Group report validates our technology as leading the backup and recovery market and shows we have successfully delivered a backup and disaster recovery product that performs with unprecedented efficiency."
To download the full report, visit the Acronis website here.
About Acronis
Acronis is a leading provider of next generation data protection and disaster recovery solutions for physical, virtual and cloud environments. With Acronis' backup, disaster recovery, deployment and migration software, users can better protect and maintain availability of critical servers and data to achieve recovery point (RPO) and recovery time objectives (RTO) while reducing total cost of ownership. With over a decade of investment in research and development, Acronis software is sold in more than 90 countries and available in up to 14 languages. For additional information, please visit www.acronis.com. Follow Acronis on Twitter: http://twitter.com/acronis
Acronis® and vmProtect™ are registered trademarks of Acronis International GmbH. in the United States and/or other countries.
Press Inquiries
U.S.
Meredith L. Eaton
March Communications
Tel: +1 617-960-9877
Email: [email protected]


Copyright @ Marketwire
Page: 1
Related Keywords:
backup & recovery, virtualization, disaster recovery, replication, snapshot, vmware, vsphere, , Applications, Business Issues, Management, IT Professionals, USA, Marketwire, Business, disaster, Other,
---