Acronis Backup and Disaster Recovery Solutions Now Available in Brazil Through Softe1
(October 19, 2011)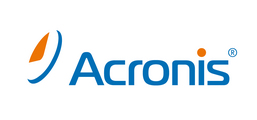 WOBURN, MA -- (Marketwire) -- 10/19/11 -- Acronis, a leading provider of data protection and disaster recovery solutions for physical, virtual and cloud environments, today announced it has entered a distribution relationship with Softe1, the software solutions business unit of Network1. Softe1 will now sell, market and support the full range of Acronis solutions for data protection and disaster recovery for home and businesses, to resellers and managed service providers (MSPs) throughout Brazil, including its flagship product Acronis Backup & Recovery® 11 and the recently announced Acronis® vmProtect™ 6.
Built upon Acronis' established disk imaging technology, Acronis Backup & Recovery® 11 offers a data-centric and a system-centric view of physical and virtual machines as well as providing secure offsite storage; this allows IT managers to simplify their operations from one unified platform, therefore saving costs. Acronis® vmProtect™ 6 provides businesses with a simple-to-deploy, easy-to-manage disaster recovery solution for agentless backup and quick recovery of their VMware virtual environments and has been engineered exclusively for VMware® vSphere™ servers (v4.0 or later) using ESX and ESXi hypervisors.
"We are pleased to add Acronis to our portfolio to give our customers access to a powerful and easy-to-use, yet affordable solution for backup and disaster recovery," said Luis Lourenco, COO of Network1. "We wanted to include class-leading backup and disaster recovery as a complement to our telecommunications solutions. Acronis backup, recovery and virtualization products offer the features and capabilities our customers look for."
"We are pleased to have extended our agreement with Brazil's telecommunications solutions leader to develop a new sales channel for our market-leading solutions," said Xavier Aguirre, director for Acronis Latin America. "We look forward to working with the Softe1 team to offer our family of data protection and disaster recovery solutions throughout Brazil."
To support resellers who wish to learn more about Acronis solutions, Softe1 will offer sales and technical training. In addition, pre-sales and sales expertise will be available from Softe1 specialists to help support sales opportunities.
Sobre a Network1
A Network1 é líder e referência na distribuição de soluções de comunicação de dados, comunicações unificadas, segurança, TI, videovigilância, mobilidade e data center no Brasil. Por ser uma empresa nacional, entende seus clientes e tem flexibilidade e agilidade para se adequar às necessidades do mercado. Além de garantir qualidade, preços competitivos, estoques completos e melhores condições de pagamento, a empresa se destaca pelo nível de suporte que oferece aos seus revendedores. A equipe de engenheiros, que apóia os parceiros nos processos de pré-vendas, participa de 70% dos negócios. A Network1 distribui soluções de renomados fabricantes, oferecendo consultoria no projeto e implantação de soluções de fabricantes como 3Com, Alcatel-Lucent, Alvarion, AOC, Avaya, Axis Communications, Check Point, Digitel, D-Link, Engetron, F5 Networks, Hitachi, HP, Ipswitch, Juniper Networks, Kaspersky Lab, Netgear, Plantronics, Polycom, Riverbed, SonicWall e TrendNet. Mais informações podem ser obtidas no site www.network1.com.br.
About Acronis
Acronis is a leading provider of easy-to-use disaster recovery and data protection solutions for physical, virtual and cloud environments. Its patented disk imaging technology enables corporations, SMBs and consumers to protect their digital assets. With Acronis' disaster recovery, deployment and migration software, users protect their digital information, maintain business continuity and reduce downtime. Acronis software is sold in more than 90 countries and available in up to 14 languages. For additional information, please visit www.acronis.com. Follow Acronis on Twitter: http://twitter.com/acronis_LATAM.
Acronis®, Acronis Backup & Recovery®, Acronis Compute with Confidence®, Acronis® vmProtect™ and the Acronis logo are registered trademarks or trademarks of Acronis Inc. in the United States and/or other countries.
Press Contacts:
Acronis:
Lucy Millington
T: 781-782-9181
E: lucy.millington@acronis.com


Copyright @ Marketwire
Page: 1
Related Keywords:
Acronis, Inc., Sales, Sales & Marketing, Business Issues, Sales, Sales, USA, Brazil, Marketwire, Inc., , HP, Business, disaster, Family, Other,
---