Acronis Arms Channel Partners With New Global Training Programs
New Certifications Provide Latest Product Family Sales Training and Best Practices in Backup and Disaster Recovery
(November 01, 2011)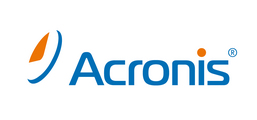 WOBURN, MA -- (Marketwire) -- 11/01/11 -- Acronis, a leading provider of easy-to-use disaster recovery and data protection solutions for physical, virtual and cloud environments, today introduced new professional education programs to bolster channel enablement.
The first of the new initiatives is the Acronis Sales Professional Certification (ASP), an addition to the courses currently provided through the Acronis Academy. The new certification provides sales professionals with guidance on how to sell Acronis products to make more revenue. The course is free to registered partners and covers everything from the key features of the recently introduced Acronis Backup & Recovery® 11 family, to tips on how to transform leads into deals, as well as pricing, maintenance and renewal details.
Acronis has also updated the Acronis Certified Engineers (ACE) in-depth technical training and certification program. The one day on-site product training and knowledge exchange class, now also includes the Acronis Backup & Recovery® 11 family. The solution is the first on the market to provide affordable disaster recovery and data protection from one integrated solution. The ACE course provides best practice guidance on project implementation, solution deployment and troubleshooting.
Thirdly, the Acronis Certified Trainer (ACT) course has also been updated to include Acronis Backup & Recovery® 11. Upon passing the certification, distributors can become a qualified trainer and can run Acronis Academy courses for their resellers.
"With over 20,000 partners worldwide, channel education initiatives are our first priority at Acronis and we're pleased to offer these new courses to help our partner community develop and understand Acronis business offerings in greater depth," explains David Junca, vice president, sales and channels for Acronis Americas. "We are seeking to expand the number of distributors trained as ACT in the US, and encourage all our partners to take advantage of these new classes."
Existing ACEs have until December 31, 2011 to undertake the new training program and retain their current certification status.
For further information and pricing for ACT and ACE courses, please visit: www.acronis.com/partners
About Acronis
Acronis is a leading provider of easy-to-use disaster recovery and data protection solutions for physical, virtual and cloud environments. Its patented disk imaging technology enables corporations, SMBs and consumers to protect their digital assets. With Acronis' disaster recovery, deployment and migration software, users protect their digital information, maintain business continuity and reduce downtime. Acronis software is sold in more than 90 countries and available in up to 14 languages. For additional information, please visit www.acronis.com. Follow Acronis on Twitter: http://twitter.com/acronis.
Acronis® and Acronis Backup & Recovery® are registered trademarks or trademarks of Acronis Inc. in the United States and/or other countries.
Press Contacts:
Acronis:
Lucy Millington
T: 781-782-9181
E: lucy.millington@acronis.com


Copyright @ Marketwire
Page: 1
Related Keywords:
Acronis, Inc., USA, Marketwire, Inc., , Business, disaster, Family, Other,
---