Acme Packet and Accuris Networks Partner to Provide a Wi-Fi Mobile Interworking Solution for Mobile Operators
Innovative Solution for Mobile Operators to Securely Manage Voice, Data and Messaging Seamlessly Across 3G, 4G and Wi-Fi Networks
(April 30, 2012)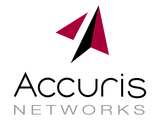 NEW ORLEANS, LA -- (Marketwire) -- 04/30/12 -- CTIA -- Accuris Networks, an innovator in mobile technology interworking, and Acme Packet® (NASDAQ: APKT), the leader in session delivery network solutions, have joined forces to launch the first Wi-Fi Mobile Interworking solution, which gives mobile operators a way to extend network coverage and network capacity to Wi-Fi, provide carrier-grade security and offer value-added services even when users offload to Wi-Fi networks. Mobile operators will now be able to use data service policies across 3G, 4G and Wi-Fi seamlessly and end users will benefit from a secure and trouble-free connection to Wi-Fi wherever they go. The solution is currently being trialled with tier one carriers in North and South America. Accuris Networks will show the solution at CTIA at the Enterprise Ireland Pavilion, Hall F, Booth #5343 from May 8th-10th, 2012.
The integrated Wi-Fi Mobile Interworking solution is the first of its kind that ensures mobile operator services get fully extended to both LTE and Wi-Fi. Operators will now be able to use existing packet data services including integration with existing charging, policy and provisioning infrastructure when their users are on Wi-Fi. The standards-based solution guarantees service access and enables a smooth migration as operators move to provide access over Wi-Fi and LTE networks. Working together, Acme Packet's Net-Net Security Gateway (SG) ensures secure data and voice services, while Accuris Network's AccuROAM platform authenticates end users as they travel between 3G, 4G and Wi-Fi networks.
"Acme Packet's partnership with Accuris Networks enables us to deliver enhanced capabilities for service providers that are enhancing their Wi-Fi networks to become true, fully integrated, extensions of the mobile network," said Seamus Hourihan, senior vice president, corporate strategy, Acme Packet. "Service providers can now use Wi-Fi with the full confidence of secure integration with their 3G and 4G networks."
Aidan Dillon, CTO for Accuris Networks, said, "Mobile operators are facing significant challenges; they need to meet the demand for mobile broadband access, yet continue to increase revenues. With Acme Packet's Net-Net SG, SD and SMX products working together with our AccuROAM platform, we can now offer a valuable solution that extends existing data, voice and messaging services onto multiple access technologies networks. Full carrier-grade integration of our solutions into existing cellular networks means that carriers can successfully offload to Wi-Fi, not just for authentication and data but for all the services users currently use such as charging, policy, voice, messaging and roaming."
The cellular to Wi-Fi/LTE interworking gateway gives operators many tools to access the cost savings and added bandwidth associated with Wi-Fi offload including:
Fully integrated Wi-Fi offload and roaming incorporating support for secure tunnelled packet data core interworking with any smartphone (client-based) or with any Wi-Fi access point (client-less).
Support service or application-specific tunnelling and enable non-tunnelled traffic breakout at Wi-Fi access point
Integration with existing charging, policy and provisioning systems for continued service delivery on Wi-Fi and LTE.
Secure authentication and transport of data traffic to protect service and subscriber confidentiality to ensure security of subscriber data.
Voice and messaging over Wi-Fi and fixed mobile convergence support for additional offload cost savings and service offerings.
About Accuris Networks
Accuris Networks is a leading provider of roaming interworking, device management and convergence solutions. The AccuROAM platform is designed to provide mobile operators with a Wi-Fi offload and Wi-Fi roaming solution, including smartphone client software, access server/gateway technology and billing integration designed to provide a seamless and secure user experience for data, voice and messaging services. For more information, visit Accuris Networks at www.accuris-networks.com.
About Acme Packet
Acme Packet, the leader in session delivery network solutions, enables the trusted, first-class delivery of next-generation voice, data and unified communications services and applications across IP networks. Our Net-Net product family fulfils demanding security, service assurance and regulatory requirements in service provider, enterprise and contact centre networks. Based in Bedford, Massachusetts, Acme Packet designs and manufactures its products in the USA, selling them through over 230 reseller partners worldwide. More than 1,600 customers in 107 countries have deployed over 16,000 Acme Packet systems, including 88 of the top 100 service providers and 41 of the Fortune 100. For more information visit www.acmepacket.com.
Add to Digg Bookmark with del.icio.us Add to Newsvine
Contacts:
Aoife Kimber
KimberPR for Accuris Networks
Tel: +1-650-394-4249
Email: Email Contact


Copyright @ Marketwire
Page: 1
Related Keywords:
Accuris Networks, Acme Packet, Wi-Fi, mobile, 3G, 4G, Wi-Fi offload, Wi-Fi roaming, LTE, Family, Family, Digital Media Software, Communications, WiFi, Web, Smart Phone, Home Networks, Applications, Security, Family, Applications, Security, Business Issues, Authentication, Authentication, Management, CTO/CIO, Ireland, USA, Marketwire, , Communications Technology, Family,
---