Acme Packet Pinnacle Partner & Persistent Systems Showcases Compliance-Based Workflow Communications Solution at Interconnect 2012
Cross Vertical Customer Service App Leverages Acme Packet's Net-Net ASC: "Designed With Compliance in Mind"
(May 16, 2012)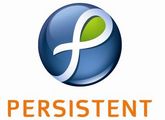 MIAMI BEACH, FL -- (Marketwire) -- 05/16/12 -- Interconnect 2012: Persistent Systems (BOMBAY: PERSISTENT) (NSE: PERSISTENT), the leader in outsourced software product development (OPD) services, and an Acme Packet Pinnacle Partner, today announced that its compliance-based workflow communications cross vertical customer service solution, which utilizes the Acme Packet Net-Net Application Session Controller (ASC), will be showcased at Acme Packet's Interconnect 2012 event, being held in Miami Beach, FL on May 16-18, 2012.
The demonstration supports Acme Packet's vision for session delivery networks as part of the next-generation of IP-based communications. Acme Packet's Net-Net ASC enables enterprises and service providers to simplify and streamline business communications for meeting regulatory compliance. The advanced, server-based product helps businesses improve productivity and collaboration by adding interactive IP communications to a wide variety of applications.
The compliance-based workflow communications solution, developed by Persistent Systems' engineers, combines telephony with an easy to use, custom designed web app that allows vertical companies, including financial services, banking, automotive, insurance and healthcare companies, to quickly and easily contact customers efficiently en masse, while satisfying security, service assurance and regulatory compliance requirements.
Customer service employees now have the ability to place simultaneous calls to thousands of customers and have those calls be automatically tracked in a compliant manner - a critical factor for financial and other verticals that must adhere to privacy and other industry regulations. The compliance-based workflow communications solution will assure greatest efficiency to customer service staff and their companies in call tracking, logging and documentation whether they are offering new services, checking customer satisfaction or providing notifications regarding recall.
As an Acme Packet Pinnacle Partner, Persistent Systems has the expertise to build a complete range of cloud, mobile and Web 2.0 applications on the Acme Packet Net-Net ASC platform.
"We are proud to include Persistent Systems in our Pinnacle Partner program," said Dino Di Palma, chief operating officer, Acme Packet. "Persistent Systems' understanding of the compliance, scalability and vertical industry needs of enterprises will help resolve our joint customers' communications challenges and assist in enabling next-generation functionality."
"Persistent Systems partnered with Acme Packet to deliver industry specific software solutions that showcase the strength of the ASC platform across ISVs and enterprises," said Ranga Puranik, executive vice president and Head - New Initiatives Group, Persistent Systems. "Persistent System's software expertise and innovation in developing custom built, compliance-based workflow communications software applications on the ASC platform will serve the needs of customers looking for efficient and scalable solutions."
To see the demo please visit the Acme Packet Solution Showcase at Interconnect 2012.
Persistent Systems is sponsoring the Interconnect 2012 reception on Wednesday, May 16. To request a ticket to this invitation-only event, please contact your Acme Packet representative at http://www.acmepacket.com/interconnect.htm
About Persistent Systems:
Established in 1990, Persistent Systems (BOMBAY: PERSISTENT) (NSE: PERSISTENT) is a global company specializing in software product development services. For more than two decades, Persistent has been an innovation partner for the world's largest technology brands, leading enterprises and pioneering start-ups. With a global team of 6,600+ employees, Persistent has 350+ customers spread across North America, Europe, and Asia. Today, Persistent focuses on developing best-in-class solutions in four key next-generation technology areas: Cloud Computing, Mobility, Analytics and Collaboration, for telecommunications, life sciences, consumer packaged goods, banking & financial services and healthcare verticals. For more information, please visit: http://www.persistentsys.com.
Forward-looking and Cautionary Statements: For risks and uncertainties relating to forward-looking statements, please visit: www.persistentsys.com/Portals/0/forward_looking_cautionary_statement.shtml
Add to Digg Bookmark with del.icio.us Add to Newsvine
Media Contacts:
Rashmi Joshi
Persistent Systems Ltd.
Tel: 91-8308339400
Email: Email Contact

Ilona Mohacsi
PenVine for Persistent Systems
Tel: +1 631 764 3729
Email: Email Contact


Copyright @ Marketwire
Page: 1
Related Keywords:
Persistent Systems, Acme Packet Net-Net ASC, IP-based workflow communications, Interconnect 2012, Prosumer/Consumer,Business,Business Communications,Standards/Initiatives,Cloud,Marketwire, ,Avid (protools, softimage, pinnacle, etc),Financial,Internet Technology,Business,Web 2.0,Other,
---