Abacast Releases Industry's First Detailed Case Studies on Profitable Radio Streaming
Abacast's Two Recent Case Studies Outlining How Broadcasters Are Generating Significant Profits in Radio Streaming Utilizing the Abacast Clarity(TM) Digital Radio System Are Now Available for Download From the Abacast Web Site
(October 18, 2011)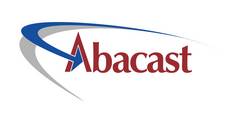 VANCOUVER, WA -- (Marketwire) -- 10/18/11 -- Abacast, a provider of streaming and advertising management software and services to the radio industry, announced the availability of two recent case studies illustrating how radio broadcasters are generating significant profits in streaming using Abacast digital ad sales programs and ad monetization tools.
"The online radio industry has been waiting for case studies like these that clearly illustrate that online radio streaming can be a robust profit center," said Rob Green, Abacast CEO.
Each of these case studies discusses the challenges, solution, and results for a radio broadcast group that uses the Abacast Digital Ad Sales Program and the Abacast Clarity™ Digital Radio System.
The first case study (http://bit.ly/qZWvvu) features Federated Media, a privately held company with 15 radio stations in Indiana. Wanting to be profitable "out of the gate," Federated researched solutions and chose the Abacast Digital Sales Program for their digital sales strategy and the Abacast Clarity™ Digital Radio System as its streaming and ad management solution.
Federated launched their streaming sales initiative in September 2011 with a digital "one-day sale." This sale resulted in Federated selling over 50% of their annual digital inventory, achieving annual streaming profitability, and generating an annual gross profit margin of 83% which included all streaming and SoundExchange royalty fees.
"The digital revenue was almost entirely incremental," said James Derby, Chief Strategy Officer at Federated Media. "We signed many new and existing customers that were excited about digital and wanted to jump in with our digital package."
The second case study (http://bit.ly/naK52X) features Neuhoff Media, a privately held company with 12 radio stations in Illinois, including the 5 station Decatur cluster. With a desire to be innovative to advertisers and to capture a share of the growing online and mobile audience, Neuhoff selected the Abacast Digital Sales Program and Abacast Clarity™ Digital Radio System for its Decatur streaming provider.
In the first month of using the Abacast Digital Sales Program, Neuhoff Decatur sold 40% of the available yearly digital ad packages, covering their annual streaming, bandwidth, and SoundExchange royalty costs and achieving annual profitability. Gross profit margins from streaming totaled 50% after the initial month.
"Our advertisers saw the value of the digital ad plan, and our AEs are super excited at the results," said Michael Hulvey, VP of Operations, Neuhoff Decatur. "It's great to see black numbers next to digital."
The Abacast Digital Sales Program provides three key elements:
Digital sales training for managers and AEs
Station-brandable sales tools that outline the value propositions of in-stream advertising and the growth of digital audiences
A "share of voice" advertising product that provides premier exposure for advertisers to digital audiences in a bundled, cost effective package.
The Abacast Clarity™ Digital Radio System provides a complete solution for online radio streaming and includes the following services:
Scalable, reliable online streaming
Ad insertion
Campaign management and ad trafficking
Audience analytics which adhere to Arbitron guidelines
SoundExchange-compliant royalty reports
Listener Player including social networking and other interactive features
A key component of the solution is the Abacast Clarity™ Ad Insertion System, which directly supports the Abacast Digital Sales Program and simplifies the trafficking, administration, and reporting of locally sold ad campaigns.
"Digital revenues are projected to grow at a 24.0% CAGR for the next 5 years," said Rob Green, Abacast CEO. "Abacast has built mature systems that enable our customers to build profitable digital businesses that take advantage of this growth trend."
About Abacast (http://www.abacast.com)
Abacast is a digital radio service provider offering one of the most complete platforms of streaming, advertising, and analytics services available from a single vendor. Abacast Clarity™ Digital Radio System drives advertising revenue, builds listener loyalty, grows audiences, and delivers top-quality user experiences. Abacast was founded in 2000 and has successfully served hundreds of radio industry customers and thousands of stations.
Add to Digg Bookmark with del.icio.us Add to Newsvine
Jason Vosburgh
Marketing Director
Abacast Inc.
13115 NE 4th St, Ste 140
Vancouver, WA 98684
360-326-4798 x 106


Copyright @ Marketwire
Page: 1
Related Keywords:
Abacast Inc., Sales, Advertising, Marketing, Sales Tools, Sales & Marketing, Networking, Internet, Administration, Software/Systems Mgmt, Administration, Traffic Analysis/Reporting, Management, Sales, CEO/CFO, Sales, Broadcast, Management, Streaming, Digital, Internet Media, Marketwire, Inc., , AES Attendees, Internet Technology, Social Networking, Other,
---