Abacast Announces Release of Cloud-Based Clarity(TM) Digital Radio System for Terrestrial Broadcasters and Internet-Webcasters
(February 15, 2012)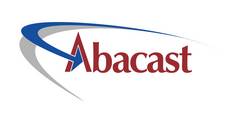 VANCOUVER, WA -- (Marketwire) -- 02/15/12 -- Abacast, a leading provider of online radio streaming and monetization software and services, announced the availability of the cloud-based Clarity™ Digital Radio System, a state-of-the-art ad insertion and trafficking platform.
"Clarity™ is a breakthrough release that provides our customers with the key benefits of cloud computing including reduced costs, easy and fast deployment, and automatic updates," said Rob Green, Abacast CEO. "The use of a cloud-based platform will enable Abacast to quickly and continuously provide incremental value to our customers by focusing almost entirely on new features and functionality."
The Clarity™ Digital Radio System was designed for online radio broadcasters of all sizes, from one or two stations all the way up to the largest station-groups with hundreds of stations and thousands of active ad campaigns.
A key requirement built into Clarity™ is to enable online radio broadcasters to rapidly reach profitability. Clarity™ directly supports the digital ad sales programs outlined in Abacast's detailed case studies and has added listener geo-targeting and multiple national ad sales partners to increase CPMs. Clarity™ also provides a built-in conversion process to minimize resource impact in transitioning from other vendor's ad insertion products.
"Clarity™ directly supports the Abacast Digital Sales Program, which allowed us to be profitable on an annual basis in streaming within a few months," said James Derby, Chief Strategy Officer at Federated Media. "It has proven to be cost-effective, requires minimal staff resources to operate, and most importantly, allows us to traffic the ads to meet advertiser demands and to maximize our digital revenue."
Clarity™ is part of a suite of online radio solutions provided by Abacast including ad insertion and management, audience analytics, stream delivery, royalty reporting, and mobile and desktop Players.
"Clarity's unique functionality enables radio groups to maximize ad insertions based on customizable parameters," said Eyal Goldwerger, TargetSpot CEO. "As a result, this produces more digitally-driven revenue. This is critical as the industry continues to determine how to best leverage the rapidly growing digital audio audience and monetize digital audio content."
"Our customers are looking to reduce risk and simultaneously expand in digital," added Mr. Green. "Clarity provides the most advanced system in the industry and does so in a cost-effective manner."
About Abacast (http://www.abacast.com)
Abacast is a long-standing online radio service provider offering the most complete platform for streaming, advertising, and analytics services for terrestrial broadcasters streaming online and Internet webcasters. Abacast Clarity™ Digital Radio System enables profitable streaming and grows audiences over web, mobile and social with an easy-to-use, integrated platform. Abacast was founded in 2000 and successfully serves hundreds of radio industry customers and thousands of stations.
Add to Digg Bookmark with del.icio.us Add to Newsvine
Press inquiries
Jason Vosburgh
Marketing Director
Abacast, Inc.
360-326-4798 x 106
Email Contact


Copyright @ Marketwire
Page: 1
Related Keywords:
cloud-based platform, digital radio system, digital ad sales, radio broadcasters, Broadcast,Management,Streaming,Digital,Internet/Web,Internet,Web,Internet Media,Marketwire, ,Internet Technology,Internet,Other,
---