Abacast Announces Personalized Live Radio, Blending Live Broadcasts With Personalized Playlists
Patent-Pending New Service From Abacast Combines Radio's Live and Local Content With Personalized Music Playlists in a Seamless, High Quality Listening Experience
(April 12, 2012)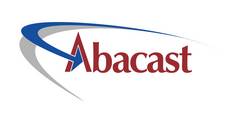 VANCOUVER, WA -- (Marketwire) -- 04/12/12 -- Abacast, a leading provider of cloud-based streaming and advertising management services for the online radio industry, announced Personalized Live Radio, a new service that combines the live and local content of radio with music personalization features found until now only on Internet-based music services.
With Personalized Live Radio (PLR), broadcasters preserve their differentiation from personalized playlist services, namely live topical and local content delivered by engaging on-air personalities, while adding music personalization features found in services such as Pandora.
"All media is moving from a push model to a pull model, with users having a large say in what media they consume, how they consume it, and where they consume it," said Rob Green, Abacast CEO. "Personalized Live Radio enables broadcasters to offer a unique and relevant product for today's consumer that combines the best of radio with personalization and interactivity."
PLR works by operating in the cloud and integrating three core services:
Abacast's patent-pending Cloud-Based Insertion technology, which manages individual live streams, inserts personalized content and advertisements, and synchronizes the timing of the streams so that one continuous stream is heard by the listener.
The Abacast Clarity™ Digital Radio System, which provides ad campaign management, trafficking, and reporting for in-stream audio, pre-, mid-, and post-roll video ads, and companion and display banners.
A song personalization engine, which generates custom music playlists based on the station playlist, individual artists or songs, and listener customization.
When music is played via PLR, listeners can choose to listen to songs curated by the station, artist or song-based stations, or a "genius" station based on each listener's general song likes and dislikes. Various advertising opportunities can be played or displayed at granular points in the service including on session startup, during standard "commercial breaks," during the personalized music blocks, and on listener interactions such as skips.
With PLR, broadcasters preserve the investments they have in infrastructure, people, and processes while adding new personalization services that listeners are demanding. Current music personalization services can drastically lower their performance royalty costs by including relevant live and local content.
Personalized Live Radio is targeted to be released in Q3 2012.
About Abacast (www.abacast.com)
Abacast offers one of the most complete platforms of streaming, advertising, and analytics services available from a single vendor. Abacast's Clarity™ Digital Radio System helps online radio broadcasters increase their profitability and reach new audiences across the web, mobile, and social. Abacast was founded in 2000 and currently serves hundreds of radio industry customers and thousands of stations.
Press Contact:
Jason Vosburgh
Marketing Director
Abacast Inc.
Email Contact
360-326-4798


Copyright @ Marketwire
Page: 1
Related Keywords:
Abacast, Abacast Inc., Personalized Live Radio, cloud-based, local advertising, radio, clarity, Broadcast,Management,Streaming,Digital,Display,Prosumer/Consumer,Internet Media,Marketwire, Inc., ,Management Services,Music,Internet Technology,
---