AVST Announces General Availability of CallXpress 8.1
Sets a New Benchmark in Reliability by Combining Survivability, High Availability and Remote Disaster Recovery
(June 14, 2010)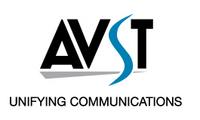 FOOTHILL RANCH, CA -- (Marketwire) -- 06/14/10 -- Applied Voice & Speech Technologies, Inc. (AVST), a leading developer of Unified Communications solutions, today announced the worldwide general availability of CallXpress® 8.1. The new version of CallXpress ensures enterprise resiliency and sets a new benchmark in reliability by combining survivability, high availability and remote disaster recovery into the platform. AVST continues in its goal to transform individual, group and enterprise productivity by introducing UCConnect™, an open development environment to quickly build innovative applications, and propels its leadership in unified messaging (UM) by expanding support to Google™ Gmail™, Microsoft® Exchange 2010 and Lotus® Notes® 8.5.
Resiliency
An important part of any enterprise IT strategy is continuous application availability. CallXpress 8.1 builds on existing high availability options and enhances disaster recovery initiatives by adding Neverfail's® remote tertiary functionality to protect the CallXpress System Server against downtime. "The inclusion of the unique multi-tier approach to continuous availability demonstrates AVST's commitment to enterprise resiliency," said Paddy Falls, CTO, The Neverfail Group. Remote tertiary support is an important step forward in eliminating downtime for all users of CallXpress' mission-critical messaging operations. CallXpress continues to answer calls, transfer calls and take messages during system maintenance, such as adding port capacity or OS updates. All the while, the system remains safe from hardware failure or impending disaster. Moreover, CallXpress now supports up to 20 survivable Call Servers and provides an overall system architecture that offers centralization with a single point of administration.
Transforming Productivity
For three decades AVST has been transforming individual, group and enterprise productivity and has furthered its mission by making UCConnect available in CallXpress 8.1. UCConnect makes .NET ready tools available for developers to build applications which can improve human latency, enhance the customer experience and streamline business processes. "UCConnect is to CallXpress what applications are to the iPhone," said Rob Simpson, President of Advanced Call Processing, an AVST value-added reseller. "UCConnect allows us to quickly create vertical specific applications for our customers in less time."
"CallXpress is well-known in the industry as being highly flexible and highly interoperable," said Tom Minifie, AVST Chief Technology Officer. "By making UCConnect available to our customers, we're now able to add 'highly customizable' to that list. This recent enhancement keeps CallXpress on the cutting edge by offering a greater level of extensibility."
AVST continues to extend its leadership with CallXpress 8.1, offering support to Google Gmail as well as other secure IMAP e-mail servers and services, Microsoft Exchange 2010 and Lotus Notes 8.5. Recently, leading industry research firm Gartner examined how to fit UM into a unified communications (UC) plan. "Do not assume that all users have the same requirements -- for instance, some may benefit by using e-mail as their primary store for all messages, while others may benefit more from separate stores,"(1) wrote Bern Elliot, Vice President and Distinguished Analyst and Jay Lassman, Research Director with Gartner Research. CallXpress is the most flexible platform on the market supporting multiple storage models within a single deployment. After years of experience AVST has developed a short list of 5 critical considerations for a successful UM deployment: 1) compliance 2) confidentiality 3) configurations 4) capability 5) cost.
CallXpress 8.1 provides other mission-critical functionality:
CallXpress Mobile Client allows mobile users the ability to change their availability status from the most popular smartphone devices like the BlackBerry®, iPhone, Android™, Windows Mobile, or any application that can embed a web page, such as Microsoft Outlook® or Office Communicator;
Windows® 7 Professional support for end-user and administrative client applications.
AVST's CallXpress is the industry's most interoperable UC platform with support for over 250 TDM and IP integrations and the ability to support multiple switches. CallXpress delivers call processing, voicemail, unified messaging, personal assistant, fax, speech, and notification capabilities. With CallXpress, an organization can protect and extend its existing data and telephony infrastructure investment -- now and into the future.
CallXpress 8.1 is immediately available through AVST's established reseller channels. For more information about AVST's products, please visit the company website at www.avst.com.
(1) Gartner "Fitting Unified Messaging Into Your Unified Communications Plan," by Bern Elliot and Jay Lassman. December 2009
About AVST
Applied Voice & Speech Technologies, Inc. (AVST) is a leading developer of Unified Communications solutions with over 15 million users relying on its products and services to maximize their productivity. With three decades of innovation excellence, AVST is solely focused on delivering communications solutions that increase individual, group and enterprise productivity. Its flagship Unified Communications platform, CallXpress®, offers best in class interoperability, scalability and resiliency while delivering advanced call processing, voicemail, unified messaging, personal assistant, fax, speech and notification capabilities. With CallXpress, an organization can uniquely protect and extend its existing IT and telephony infrastructure investments -- now and into the future.
Headquartered in Orange County, Calif., AVST maintains facilities in Seattle, Wash. and the United Kingdom and has remote sales offices throughout the United States. AVST's Unified Communications solutions are sold and supported internationally by an extensive network of resellers and OEM partners. For more information contact Denny Michael, Vice President of Marketing, at 949-699-2300 or access the company's website at www.avst.com.
Youtube Video Available: http://www2.marketwire.com/mw/frame_mw?attachid=1280318

Add to Digg Bookmark with del.icio.us Add to Newsvine
Media Contact:
Kevin Mayberry
Lages & Associates
(949) 453-8080
Email Contact


Copyright @ Marketwire
Page: 1
Related Keywords:
AVST, CallXpress, unified communications, unified messaging, high availability, disaster recovery, Internet,Communications,Digital Audio,Web,Smart Phone,iPods,iphone,Search,Applications,Research,Video,Google,Sales,Applications,Marketing,Sales & Marketing,Storage,Internet,Business Issues,Hardware,Services,Misc,Architecture,Administration,Internet Server Applications,E-mail,Web Servers,Sales,Sales,Post/Production,Director,Business,Marketing,PDA/Smartphone,Standards/Initiatives,OS (Operating System),Storage,USA,Marketwire, Inc.,Apple Computer,Internet Technology,Computer Science,Business,disaster,england,Other,
---