APPLE EXCLUSIVE: New Ganon Baker Basketball Instructional Video Available Exclusively as iPhone & iPod Touch App
'Ganon Baker's Mastering the Ball Screen' to Bypass DVD Format
(October 19, 2009)
BURLINGAME, CA -- (Marketwire) -- 10/19/09 -- "Ganon Baker's Mastering The Ball Screen: Pick & Roll Skills & Drills," is now available exclusively on the Apple App Store for users of the iPhone and iPod Touch devices.
"In the world of basketball, the Ball Screen/Pick & Roll action is one of the most important and vital actions to master as a player -- and to understand as a coach," notes Brian Brinkerhoff, the CEO of Level X Hoops, the creator of the app. "For only $3.99 USD or 2.7 EUROS, every player and coach can get 45 minutes of first-class instruction from one of the finest trainers in the world."
"Not only is this the first app-exclusive basketball instructional release -- it's the first video instructional product created for players and coaches devoted entirely to the Ball Screen to be made commercially available world-wide."
Level X Hoops and Full Court Basketball partnered with Baker to release the world's first basketball instructional product for the iPhone, the best-selling "23 Ways To Destroy Your Defender" app that went live on the Apple Store in July of this year, and they have now created an even better value proposition that will revolutionize the basketball information industry.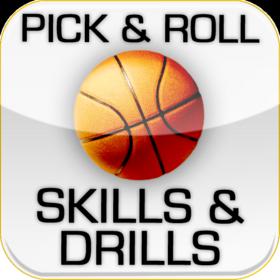 "No longer do motivated players, coaches and parents have to feel exploited by an outdated basketball information model that focuses NOT on delivery of value, but rather on charging higher and higher prices for an outdated data medium," explains Brinkerhoff. "The days of having to buy a $40 or $50 DVD that is poorly filmed, poorly edited and filled with little in the way of useful information are gone."
"Today's technology and the iPhone platform have created a level of portability coupled with immediacy that is a literal game changer. We've priced this app to put information in the hands of everybody -- and to be accessible Anytime, Anywhere."
"'Mastering The Ball Screen' is the finest product I've released. It is chock full of vital tips for players and coaches to really make the Ball Screen action the most dangerous weapon to try and defend," enthuses Baker. "I am particularly excited about the inclusion of the 3 minute review chapter of the app as it is designed for a player or coach to get a quick refresher course covering key points seconds before hitting the court."
"And of course the fact that there are eight Ball-Screen specific practice drills included means that it's a product designed to teach AND perfect skills."
Created by Level X Hoops, "Ganon Baker's Mastering the Ball Screen" uses the handheld's portability to make it easier for players and coaches to immediately perfect their technique on the court with video, and now, with, iTunes' global reach online and "affordable pricing" will reach a "much wider" audience of basketball players and coaches globally, Brinkerhoff said.
The app features Ganon Baker -- a Nike-sponsored NBA Skills Coach who often commands thousands of dollars in fees -- walking users through 18 lessons plus a unique three minute review chapter designed as a quick refresher filmed in Hi-Def video with "Hollywood-quality" camera angles, editing and sound, explains Brinkerhoff, a former executive with the Walt Disney Company.
Basketball-instruction videos typically require players and coaches to recall information they've seen in film rooms or at home once they hit the court to practice, and their reach has been limited by premium instructional-market pricing and a slew of country-specific DVD codes, according to Brinkerhoff, of Level X Hoops, the App Store division of Full Court Basketball -- a producer of over 25 basketball instructional DVDs.
"The iPhone and iPod Touch will revolutionize how and where people use video to practice and teach basketball," Brinkerhoff said. "You rarely see a player or coach dragging a TV to the court, but you see them taking their phones everywhere -- so now they can watch the videos anytime, anywhere they want."
The video footage was shot at the EA Sports gym in Redwood City, Calif. and was adapted for the iPhone by Avatron® Publishing, a division of Avatron Software, which created the widely downloaded Air Sharing® file-sharing platform.
Ganon Baker's Mastering the Ball Screen App shows Ganon teaching and demonstrating the skills required to master the Ball Screen Pick & Roll action including:
-- Ball Screen Locations -- Attack Skills -- Passing Skills -- Scoring Skills -- 8 Drills specially designed by Ganon Baker to supercharge player skill development -- 3 Minute Review -- plus so much more at your fingertips 24/7/365...
The "Mastering the Ball Screen" app gives users full DVD-like control of the video, including the ability to skip and rewind footage -- as well as re-play actions in slow motion.
Level X Hoops will be releasing various basketball-instruction apps later this year that cover a range of skills: "The Basketball Toolbox" the first ever app library dedicated to coaches at all levels, "The Dribble Triple Threat With Ganon Baker," "'The Professor' Grayson Boucher: School's In Session" (a five-app set), and in early 2010 titles featuring Ed Schilling, Lason Perkins, Herb Welling, Mike Lee and others.
About Level X Hoops
Level X Hoops is a producer of basketball instructional videos for the iPhone and iPod touch. Level X is dedicated to delivering basketball instruction to players and coaches "Anytime, Anywhere" with the handheld devices. The company is the App Store division of Full Court Basketball, which has produced over 25 basketball instructional DVDs and worked on projects with ESPN, AND1 and adidas. Full Court Basketball was founded by Brian Brinkerhoff -- a former executive with the Walt Disney Company. Level X Hoops works closely with Canopus Projects, a digital post-production boutique in the San Francisco Bay Area specializing in 3D animation and visual effects. http://levelxhoops.com/
About Ganon Baker Basketball Services, Inc.
Ganon Baker Basketball Services, Inc. is run by Ganon Baker, an internationally renowned basketball instructor and personal coach to various NBA stars. Baker is an NBA Skills Coach, Nike Skills Coach, motivational speaker, national/international clinician and skill-development coach. Baker and his team of trainers offer personal training, team training, camps, clinics, consulting, skill-development certification and highlight DVD/recruiting support. http://www.ganonbakerbasketball.com/
IPHONE APPS CURRENTLY AVAILABLE FROM LEVEL X HOOPS: * 23 Ways to Destroy Your Defender with Ganon Baker * Scoring Against Zone Defenses -- Youth Basketball -- with Lason Perkins * Scoring Against Man to Man Defense -- Youth Basketball -- with Lason Perkins * Punch It In! 10 Great Plays to Score Inside the Paint -- with Lason Perkins * Beating Full Court Pressure -- with Lason Perkins * Attacking the 1-3-1 Half Court Trap -- with Jamie Angeli
Image Available: http://www2.marketwire.com/mw/frame_mw?attachid=1091640
Embedded Video Available: http://www2.marketwire.com/mw/release_html_b1?release_id=548924

Add to Digg Bookmark with del.icio.us Add to Newsvine
Contact:
Media, Product, & Promotional Inquiries:
Scott Yeckes
Level X Hoops
212-249-7299
917-873-4959
Email Contact


Copyright @ Marketwire
Page: 1
Related Keywords:
iPhone basketball app instructional video NBA Ganon Baker ball screen pick roll skills , Animators,Camera/Film,Anim,Animation,Marketwire, Inc.,Apple Computer,Film,Television,Sports,Basketball,Parents,
---