APM and Canadian Music Industry Veteran Caron Nightingale Launch the APM Music Toronto Office
(March 01, 2012)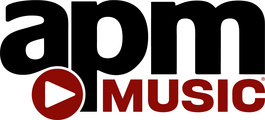 TORONTO and HOLLYWOOD, CA -- (Marketwire) -- 03/01/12 -- APM Music, North America's leading production music library, is proud to announce the opening of its new Canadian office headed up by Canadian music industry veteran, Caron Nightingale.
APM is a significant contributor to the sound of Canadian television and advertising and the new office will allow APM to more directly support and service the Canadian market.
Caron has been in the music business for over 25 years in just about every capacity, from performer to award-winning songwriter, music editor, producer and publisher. Caron founded Nightingale Music Productions, a full service music company that has produced the world-class Nightingale Music Library and the critically acclaimed "Nightingale Voice Box" series. With her extensive experience in production, editing, licensing and sales, she brings to APM both an understanding of music and a great knowledge of clients' needs.
"The respect with which Caron is held in the Canadian music industry combined with her track record across all aspects of the business along with her long-term relationships with producers and broadcasters throughout the country make her the ideal person for us in Canada," says Adam Taylor, President of APM Music. "We have long recognized the impact and scope that Canada has on the production world and we are happy that Caron has joined the APM family and, in doing so, extended our physical presence with our new APM Music Toronto office."
"I am very excited about my collaboration with APM, a company I have admired for years for their quality of content, and their professionalism and innovation, and I am delighted to be able to bring my experience and years of relationships to APM," says Caron. "APM already has a very strong presence here and I look forward to increasing the awareness even more!"
Additionally, APM is excited to announce its exclusive United States and Canadian representation of the Nightingale Music Library, containing 27 diverse albums that offer a great selection of high quality music written by top Canadian composers, many who have written hit songs and award-winning television and film scores.
Caron Nightingale is available for contact directly for any music needs at APM's Toronto offices at 416-225-5525 or [email protected].
About APM Music
APM Music (a joint venture of EMI Music Publishing and Universal Music Publishing) the most comprehensive collection of original music available to entertainment and media producers, provides North American-based production clients with exclusive access to over 350,000 tracks of music produced specifically for use in film, television, radio, and new media productions. Some of APM's key clients include CBC, Corus, NBC, ABC, Fox, HBO, Showtime, ESPN, MLB, PGA, Universal, Discovery, Current TV, MTV, BBDO, Electronic Arts and thousands of others. Recent APM Music credits include: "One For the Money," "Rise of the Planet of the Apes," "Bridesmaids," "Boardwalk Empire," "New Girl," "Glee," "Enlightened," "Modern Family," "30 Rock," "Big Bang Theory," "The Good Wife," "Call of Duty: Modern Warfare 3," "Assassin's Creed: Revelations," and "Just Dance 3". For more information, please visit www.apmmusic.com or its search engine at www.apmmusic.com/myapm, and connect with APM at www.facebook.com/apmmusic and www.twitter.com/apmmusic.
About Nightingale Music
Nightingale Music Productions Inc. has been producing music, as well as licensing, publishing and offering music services for more than 20 years. Clients who have used Nightingale's music or services include CBC, The Score, Toronto International Film Festival, Nintendo, Fisher Price, "Entourage," "Ellen," "Oprah," "Biography" and many more. Nightingale's own critically acclaimed boutique music library features more than 70 world-class composers including notables such as Stephan Moccio who co-wrote the Celine Dion hit "A New Day" and also co-wrote the 2010 Winter Olympics theme "I Believe" and who has also written for Josh Groban, Sarah Brightman and many more; Rob Duncan who scores many Hollywood TV films/series ("Shattered," "Buffy" and "Lie To Me"); Michael Picton ("Cirque De Soleil," "Flash Gordon," "I Want to Work for Diddy" theme, ID's for CNN, Universal, PBS); Dean Landon platinum-winning songwriter and currently writes music for several Paramount TV shows; and Ari Posner songwriter and composer for film/TV ("Flashpoint" and "Get Ed"). The music in the Nightingale Library has won many awards for its clients and is recognized and respected worldwide. For more information, visit: www.NightingaleMusic.com.
Add to Digg Bookmark with del.icio.us Add to Newsvine
CONTACT:
Sharon Jennings
VP, Music & Marketing
APM Music
Tel 323-461-3211
Email Contact


Copyright @ Marketwire
Page: 1
Related Keywords:
APM Music, Family,Family,Communications,Movies & Music,Camera/Film,Business,Broadcast Technology,Canada,USA,Toronto,Marketwire, ,Sports,Film,Television,Music,Games,Game Technology,Business,Entertainment,Baseball,Olympics,Golf,Family,
---