ALTOUR INDEX Reports People Are Traveling More, Opting for Luxury
Tourists Are Looking to Travel and Choosing Premium Level at the Right Price
(April 18, 2012)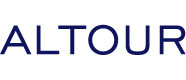 NEW YORK, NY -- (Marketwire) -- 04/18/12 -- The April ALTOUR INDEX (the luxury travel expert's bi-monthly survey of hundreds of leisure agents) shows a strong increase in travel overall from last year, and an increased demand for luxury vacations. Customers are jumping on promotions offered by luxury cruise lines, finding better value at the luxury and premium level. With the increased number of travelers agents are finding confusion about Airline policies and fees as the number one concern for their clients.
"People have taken that big step back into traveling," says Linda Costa, a Los Angeles based ALTOUR agent. The April ALTOUR INDEX reports 55% of customers are traveling more in 2012 than they were at this time last year. Costa attributes this increase to the customer's renewed "confidence to spend that money on vacations."
The April INDEX shows a 12% increase in demand for premium vacations over the January INDEX. Las Vegas based ALTOUR agent and branch manager Lynn Minard reflects this increase with her customers saying, "They looked at certain products or brands as out of their reach pricewise. Now these cruise lines have made so many great offers in terms of value that people are willing to bump up to the luxury or premium level." This increase can also be seen at the luxury vacation level as ALTOUR agents are seeing a 25% increase in demand from 2011. People are willing to spend at the premium or luxury level if they know their dollar is going far. "They are getting a lot more for their money. You see that a lot in the cruise market," says Minard.
Confusion about airline fees and policies was found by the April INDEX to be the main concern of ALTOUR clients. Booking with ALTOUR affords clients "certain benefits that can protect the client" from overpaying on airline fees. ALTOURS' uncompromising commitment to travel means the customers know when they book with ALTOUR they are getting the "best price, the most flexibility, convenience, and service because you can save them money by getting them their seat assignments without paying the fee on our preferred airlines," says New York based ALTOUR agent Jackie Kos.
We enter into the spring and summer months of 2012 with the encouraging trends that travelers are looking to go farther and spend more, for the right deal.
ALTOUR is one of the world's leading independent travel and services organizations with a workforce of over 1,100 professionals in fifty-seven offices on three continents. With a $1.3 billion turnover in 2011, ALTOUR is recognized as an international industry leader providing essential travel and service solutions the world over. The company's core remains its renowned business travel management capabilities, though ALTOUR has divisions dedicated to such diverse fields as leisure travel, performance improvement, sports travel, entertainment travel, as well as meetings and event services. ALTOUR's principal divisions are complemented by flexible sister companies providing private air charter services and limousine services. ALTOUR is ranked 12th on Travel Weekly's 2011 "Power List" of the best travel agencies in the United States, and is ranked 33rd best agency in the UK by Buying Business Travel. The Los Angeles Business Journal ranks ALTOUR as one of the top three travel agencies in Los Angeles County, and also recognizes the company as one of the "Best Places to Work in Los Angeles" for 2011. ALTOUR has also been named to the "CMI 25" as one of Corporate Meetings & Incentives' best in the industry. For more information please visit www.ALTOUR.com.
Copyright @ Marketwire
Page: 1
Related Keywords:
ALTOUR, USA,Marketwire, ,Sports,Business,Entertainment,Sports,
---