AGARI Unites World's Largest Mail Carriers -- AOL, Google, Microsoft, and Yahoo! -- to Help Protect Brands, Help Put an End to Phishing and Better Secure Email for 1 Billion Mailboxes
AGARI Revolutionizes Email With Trust, Unmatched Cloud Collaboration and Insights to Prevent Fraud and Shut Down Phishing Forever
(November 29, 2011)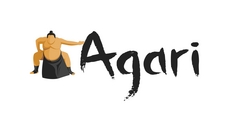 PALO ALTO, CA -- (Marketwire) -- 11/30/11 -- AGARI, formerly Authentication Metrics, announced today that the largest mail carriers in the world have joined the AGARI Email Trust Fabric to help protect brand identity and shut down phishing and fraud. With AOL, Google, Microsoft and Yahoo! participating, AGARI immediately impacts more than a billion mailboxes, helping to protect them from email phishing and fraud with real-time data insights to brand authenticity captured across the cloud.
The AGARI Email Trust Fabric, comprising Brand Customers, Mail Carriers, and Technology Partners, leverages the interconnections of the cloud to assess, visualize and protect the end-to-end email channel. The AGARI Email Trust Fabric, harnessing data from the top four global mail carriers, enables AGARI customers to provide proactive policy enforcement controls for instantly helping to eliminate threats to their brands across any of these platforms.
Today, AGARI protects 50 percent of US consumer email traffic and more than one billion mailboxes. The platform becomes more pervasive, intelligent, and powerful as more join the AGARI Email Trust Fabric. AGARI, with the industry's leading mail carriers, encourages organizations of all sizes to join the AGARI Email Trust Fabric in order to help shutdown phishing and internet fraud and one day restore trust to email for every user, every brand, everywhere. For more information, contact [email protected].
How and Why AGARI Works
The AGARI platform is a cloud-based, shared infrastructure that works like a utility, with no hardware or software implementations to manage. The AGARI service empowers organizations to reduce reputational risk and better protect brand identity. It does this by tracking down all domains sending email on a company's behalf and providing a holistic view of an organization's email landscape. Aggregating real-time data from the world's largest computing platforms and email networks, AGARI presents all email activity received by Mail Carriers back to an organization for monitoring and analysis. AGARI also allowsorganizations to publish authorization policies to Mail Carriers in the cloud for protection and enforcement. When an email attack hits the servers at AOL, Google, Microsoft, and Yahoo!, it will be blocked entirely.
Testaments to AGARI Email Trust Fabric - Powerful Distinctions
"The AGARI Email Trust Fabric transforms email by bringing together the world's largest global brands, mail carriers, and technology providers to collectively work together to protect brands and consumers from fraud and phishing," said Patrick Peterson, CEO, AGARI. "Our platform is a catalyst for change and, with the help of our partners and customers, provides access to data analytics and controls that were inconceivable a few years ago."
"We are dedicated to providing our users with the best, most up to date tools and technology to help them keep their information protected so we are excited to partner with AGARI and to become a member of the AGARI Email Trust Fabric," said Charlie Biegel, mail engineering lead at AOL. "With AGARI, we can now extend email controls to companies for real-time protection of brands from email fraud and better protect our users from phishing scams that attempt to steal their personal information."
"Since 2004 Gmail has supported several authentication standards and developed features to help combat email phishing and fraud. Proper coordination between senders and receivers is the best way to cut down on the transmission of unauthorized mail, but the complexity involved has been a major impediment for both sides," said Google Product Manager, Adam Dawes. "AGARI's approach simplifies the authentication process for large email senders, helps them communicate clear policies to receivers like Gmail, and creates higher communications value for their email transactions."
"Microsoft is happy to support AGARI's Email Trust Fabric and to work with them to help better protect brand authenticity in the cloud," said John Scarrow, General Manager, Safety Services, Microsoft. "Microsoft believes strongly in the advancement of email authentication practices across the industry and views this program as an important step to helping better secure email for users."
"Email security is a complex, rapidly evolving challenge. As the leading email provider in the U.S., we are constantly working to stay one step ahead of fraudulent activities," said David McDowell, senior director of Product Management for Yahoo! Mail. "The AGARI platform helps provide Yahoo! Mail with real-time analytics that help us manage intelligent controls and policies so users get the emails they want and are protected from illegitimate sources of emails."
"The Online Trust Alliance (OTA) has long emphasized the importance of enhancing trust and integrity of email. AGARI management are among OTA founding members, and have contributed to the trust ecosystem we've envisioned since 2005. With companies and mail providers enabled to proactively protect their brand reputation, consumers and everyone benefits under the trusted AGARI environment," said Craig Spiezle, executive director & president, Online Trust Alliance. "With the onslaught of malicious and deceptive email targeting consumers, employees and government agencies, services like AGARI's are promising weapons to help combat cybercrime and ensure the vitality and trust of email communications."
"With AGARI's Email Trust Fabric, we proactively and globally assure our brand and protect YouSendIt users from email fraud. Brand authenticity and trust are central to the YouSendIt business and delivery model. With AGARI, we can verify brand authenticity for the more than 23 million YouSendIt users worldwide," said Ivan Koon, CEO, YouSendIt. "AGARI transforms Internet communications by establishing and assuring brand identity and brand trust."
About AGARI, Inc. (formerly Authentication Metrics, Inc.)
AGARI collects terabytes of email data from sources across the Internet to create a cloud-based solution to assess, visualize, and protect against email threats to brands, such as phishing and other fraud. Founded by the thought leaders behind Cisco's IronPort solutions, the AGARI platform provides global brands with the tools needed to proactively protect brand reputation, eliminate email threats, protect customers and prevent the loss of sensitive data. Headquartered in Palo Alto, Calif., AGARI is backed by Alloy Ventures, Battery Ventures, First Round Capital, and Greylock Partners. Additional information is available on our website at http://www.agari.com.
Add to Digg Bookmark with del.icio.us Add to Newsvine
Contact:
Suzanne Matick
831-479-1888
[email protected]


Copyright @ Marketwire
Page: 1
Related Keywords:
Phishing, Email, Authentication, DKIM, SPF, Fraud, AOL, Google, Microsoft, Yahoo, Brand protection, Security,Internet,Business Issues,Hardware,Authentication,Threats,Authentication,Phishing,Security,Management,CEO/CFO,USA,Marketwire, ,Internet Technology,Business,Internet,Email,Other,
---