AGARI Propels All Mailbox Providers to Secure Their Customers With DMARC Receiver Program; Opens World's Largest Email Trust Platform to Scale Global Inbox Protection
(February 22, 2012)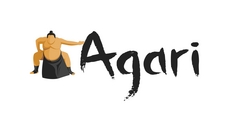 SAN FRANCISCO, CA -- (Marketwire) -- 02/22/12 -- MAAWG - Agari announces the DMARC Receiver Program and opens its Email Trust Fabric to the world's Mailbox Providers. Leveraging the new DMARC standard, announced recently by DMARC.org, AGARI's simple, free program enables Mailbox Providers to adopt DMARC and improve their customers' email security. For more information on the free program, visit http://agari.com/receivers/.
DMARC provides a blueprint for using existing authentication technologies to combat email phishing, a growing threat estimated to cost the United States $15 billion during the past five years. With the launch of AGARI's Receiver Program, Mailbox Providers can protect their customers from email phishing and fraud in the same way as founding DMARC.org members AOL, Google, Microsoft, and Yahoo!.
A contributing author of the DMARC specification and founding DMARC member, AGARI processes more than 400 million DMARC messages daily across the Email Trust Fabric -- insight and expertise available now to all Mailbox Providers. The DMARC Receiver Program equips Mail Providers with a streamlined process to adopt DMARC and protect customers:
Data validation and testing for enabling Mailbox Providers to quickly implement DMARC and begin taking appropriate action to block, quarantine, or allow messages.
Benchmarking that allows Mailbox Providers to anonymously compare data results with that of their peers.
Unparalleled DMARC expertise from AGARI, a founding DMARC.org member and contributing author to the specification.
The end result is a repeatable, scalable way for Mailbox Providers to work with Email Senders and immediately begin protecting their users from domain phishing:
Mailbox Providers engage with AGARI, a single point of contact, rather than negotiating terms with each of the thousands of senders who pull data and publish policies.
AGARI transforms receiver raw data into value that senders can understand and interpret to quickly publish new policies to Mailbox Providers as brand/domain fraud occurs.
Mailbox Providers access all published policies from the world's largest Global Brands participating in the AGARI Email Trust Fabric to immediately reduce the number of attacks across their ecosystem.
Today, AGARI processes 1.5 billion messages daily and protects 50 percent of US consumer email traffic and more than one billion mailboxes. The AGARI platform becomes more pervasive, intelligent, and powerful as more join the AGARI Email Trust Fabric. The expansion of AGARI's Email Trust Fabric and DMARC Receiver Program for Mailbox Providers creates a repeatable, scalable way for Email Senders and Receivers to integrate through the AGARI platform. Mailbox Providers seeking to join the world's leading email senders and receivers and fight email phishing and fraud for their customers may learn more and register to get started.
"Every Mailbox Provider that cares about their users needs to be thinking about DMARC. Agari simplifies the process for all Mailbox Providers to secure their ecosystems through the Agari Email Trust Fabric," said Mike Jones, director of Product Management and Receiver Services, AGARI. "With the launch of our free DMARC Receiver program, any Mailbox Provider worldwide can easily deploy DMARC and enhance the security of their customers' inboxes."
About AGARI, Inc. (formerly Authentication Metrics, Inc.)
AGARI collects terabytes of email data from sources across the Internet to create a cloud-based solution to assess, visualize, and protect against email threats to brands, such as phishing and other fraud. Founded by the thought leaders behind Cisco's IronPort solutions, the AGARI platform provides global brands with the tools needed to proactively protect brand reputation, eliminate email threats, protect customers and prevent the loss of sensitive data. Headquartered in Palo Alto, Calif., AGARI is backed by Alloy Ventures, Battery Ventures, First Round Capital, and Greylock Partners. Additional information is available on our website at http://www.agari.com.
Add to Digg Bookmark with del.icio.us Add to Newsvine
Media contact:
Suzanne Matick
831-479-1888
[email protected]


Copyright @ Marketwire
Page: 1
Related Keywords:
DMARC, Mailbox Providers, Email, Receiver Program Authentication, Trust, Phishing, SPAM, , USA,Marketwire, ,Internet Technology,Internet,Spam,Email,Other,
---