AGARI Advances 'Fixing Email' With New DMARC Programs: "DMARC for Hackers" and "DMARC Fast Track"
(January 29, 2012)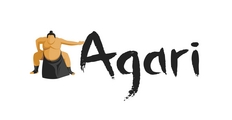 PALO ALTO, CA -- (Marketwire) -- 01/30/12 -- Transforming email security and eliminating domain phishing, AGARI accelerates fixing email with new DMARC programs -- "DMARC for Hackers" and "DMARC Fast Track." AGARI's "DMARC for Hackers" provides all the resources needed for email enthusiasts to experiment and creatively implement the DMARC specification. The "DMARC Fast Track" program is a rapid-fire way for organizations to use the AGARI "big data" platform to process and interpret raw DMARC data, filling a major gap for organizations that want to reap the benefits of DMARC, but lack the infrastructure to do so. For more information on both programs, visit www.agari.com/dmarc.
DMARC provides a blueprint for using existing authentication technologies and common email delivery practices to eliminate brand hijacking, a problem that has cost the United States an estimated $15 billion during the past five years. Over the past 18 months, AGARI has been employing DMARC with key customers and currently processes more than 400 million DMARC messages daily across the Email Trust Fabric, or approximately 27% of the total 1.5 billion messages AGARI manages every day.
Today, AGARI protects 50 percent of US consumer email traffic and more than one billion mailboxes. The AGARI platform becomes more pervasive, intelligent, and powerful as more join the AGARI Email Trust Fabric. The introduction of AGARI's new DMARC programs creates a repeatable, scalable way for Email Senders and Receivers to integrate with the AGARI platform. DMARC enabled, AGARI now extends its radical new business solutions platform to an unlimited audience waiting to experience the freedom of secure email communications and transactions.
Comments on the News:
"Agari and our DMARC.org partners have invested the past two years to build upon industry specifications to create the most efficient and far-reaching model for eliminating domain phishing," said Patrick Peterson, Agari CEO. "We call upon all companies to adopt DMARC, as phishing and fraud are a daily occurrence plaguing all businesses and customers everywhere. For those preferring a ready DMARC solution, there's Agari."
"Google fights phishing and email fraud at tremendous scale every day. Agari shares these goals, contributing their significant technical experience to the DMARC effort and helping the industry reduce many kinds of malicious email," said Adam Dawes, Product Manager at Google. "The Agari Email Trust Fabric simplifies the DMARC implementation process, making it easier for mail senders to receive reports from email providers like Google and to move toward fully authenticating their mail."
About DMARC.org
DMARC.org (Domain-based Message Authentication, Reporting and Conformance) is an unincorporated working group made up of many of the world's leading email providers (AOL, Gmail, Hotmail, Yahoo! Mail), financial institutions and service providers (Bank of America, Fidelity Investments, PayPal), social media properties (American Greetings, Facebook, LinkedIn) and email security solutions providers (AGARI, Cloudmark, eCert, Return Path, Trusted Domain Project). The group is dedicated to developing Internet standards to reduce the threat of email phishing and to improve coordination between email providers and mail sender domain owners.
The draft specification and further information can be found at www.dmarc.org.
About AGARI, Inc. (formerly Authentication Metrics, Inc.)
AGARI collects terabytes of email data from sources across the Internet to create a cloud-based solution to assess, visualize, and protect against email threats to brands, such as phishing and other fraud. Founded by the thought leaders behind Cisco's IronPort solutions, the AGARI platform provides global brands with the tools needed to proactively protect brand reputation, eliminate email threats, protect customers and prevent the loss of sensitive data. Headquartered in Palo Alto, Calif., AGARI is backed by Alloy Ventures, Battery Ventures, First Round Capital, and Greylock Partners. Additional information is available on our website at http://www.agari.com.
Add to Digg Bookmark with del.icio.us Add to Newsvine
Media contact:
Suzanne Matick
831-479-1888
[email protected]


Copyright @ Marketwire
Page: 1
Related Keywords:
Fixing Email, anti-Phishing, spam, DKIM, SPF, Email authentication, DMARC, email trust, Agari, USA,Marketwire, ,Financial,Internet Technology,Business,Internet,Spam,Email,Other,
---