ADP Dealer Services and Cisco Are Driving Innovation With "Unified Communications" Through the Use of Video at Largest North American Auto Dealer Tradeshow
ADP Is Once Again Automating the Consumer Experience While Improving Dealer Profitability Though Extension of Their IP Telephony Offering to Now Include Cius, TelePresence
(February 04, 2012)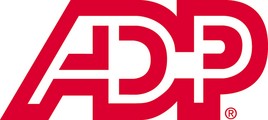 LAS VEGAS, NV -- (Marketwire) -- 02/04/12 -- ADP Dealer Services and Cisco today announced the streamlining of the dealership selling and service processes though the use of new video-enabled products including the Cisco® Cius™. Dealerships that adapt technology designed to give shoppers a more enjoyable experience can realize an increase in customer satisfaction while helping the dealership generate additional profits.
ADP is no stranger to assisting dealerships in their communications with customers. Since 2001, ADP has provided IP phone solutions that integrate with the ADP Dealer Management System (DMS) and CRM Solutions, which allow dealers to know who is calling before answering the phone, streamlining customer communications. Now dealerships can combine the latest collaboration technologies to enable completely new levels of customer experience and cost efficiencies. Dealers will be able to:
Automate the Service experience to drive retention and profits
Improve communication between departments and other dealerships
Provide superior customer experience
Emerging dealerships are focusing on unified communication and collaboration (UC&C) that utilize two Cisco collaboration solutions:
1. Cisco Cius, a mobile collaboration device in a hand held form-factor
2. Cisco TelePresence®, a real-time video conferencing solution
Both the concept and the foundational technologies will be shown this weekend at the ADP Dealer Services' booth (#4209) at the North American Dealer Association (NADA) conference in the Las Vegas Convention Center.
ADP Dealer Services will have 68 Cisco Cius devices total at NADA -- both in its booth and in whisper suites around Las Vegas. Other elements of the Cisco collaboration suite that integrate with the Cius and also play a role in the Dealership of the Future will also be on-hand, including the Cisco TelePresence EX90s, E20s, software-based clients, and various new Cisco IP phones.
ADP is extending enhanced collaboration in four primary areas:
1. Potential customer and the dealership -- ADP's DriveMotion, the next-generation access to dealership mobile applications, allows dealers to create a seamless experience at key consumer touch points. With DriveMotion, the Cisco Cius becomes a video-enabled touch point that can be used to browse inventory and provide detailed information about vehicles on the showroom floor. This touch point will appeal to tech-savvy auto shoppers who can now continue their online shopping activities while in the store. The Cius can also connect consumers to a virtual expert via HD Video anywhere, anytime.
2. Brand new customer and the dealership's finance team -- Customers can complete their financing paperwork at the local dealership while working with remote Finance and Insurance (F&I) employees via Cisco TelePresence, which allows instant, face-to-face collaboration through a vivid, high definition video link, allowing the dealership to save money by centralizing the F&I process.
3. Existing customer and service professionals -- Should a service tech identify a new problem while performing a routine service and the vehicle's owner is offsite, the service tech can use the Cisco Cius to take a picture of the issue and e-mail it to the customer for permission to perform the extra work. Customers can see the problem despite not being onsite and can immediately authorize the additional work -- speeding up the process while at the same time heightening customer trust.
4. Onsite Service professional to remote service expert -- Using Cisco TelePresence technology, a service tech confronted with a tricky problem can make a video call to a remote service expert to speed the diagnosis and repair. Remote service experts can receive the call, diagnose the problem, and share their desktop to instruct the service tech as to how to proceed -- all in-person via video.
Quotes
Dean Bergan, VP Product Development, ADP Dealer Services
"Many of our customers are primed to seamlessly take this next step as they already have a Cisco network infrastructure in place and have Cisco Unified Communications Manager and Cisco IP phones already in use. The addition of the Cius mobile collaboration device in key areas will boost productivity. ADP makes it easy for dealers to achieve measurable results and drive additional profit in every area of their operation with innovative solutions to tackle their toughest challenges."
Roberto De La Mora, senior director, Collaboration Solutions Marketing, Cisco
"The Dealership of the Future is an exciting one -- not just for the dealers, but for consumers and the auto industry as well. The kind of customer care and experience the Cisco Cius promises cannot be delivered on a consumer device. With its secure, mobile collaboration capabilities and mobile TelePresence, the Cius allows dealers to put customers in touch with experts real-time to help close sales while maintaining high security and integrity of the data as well as the network."
About ADP
Automatic Data Processing, Inc. (NASDAQ: ADP), with about $10 billion in revenues and about 570,000 clients, is one of the world's largest providers of business outsourcing solutions. Leveraging over 60 years of experience, ADP offers a wide range of human resource, payroll, tax and benefits administration solutions from a single source. ADP's easy-to-use solutions for employers provide superior value to companies of all types and sizes. ADP is also a leading provider of integrated computing solutions to auto, truck, motorcycle, marine, recreational vehicle, heavy equipment, and agricultural vehicle dealers throughout the world. For more information about ADP or to contact a local ADP sales office, reach us at 1.800.225.5237 or visit the company's Web site at www.adp.com.
About Cisco
Cisco is the worldwide leader in networking that transforms how people connect, communicate and collaborate. Information about Cisco can be found at http://www.cisco.com. For ongoing news, please go to http://newsroom.cisco.com.
Cisco and the Cisco logo are trademarks or registered trademarks of Cisco and/or its affiliates in the U.S. and other countries. A listing of Cisco's trademarks can be found at www.cisco.com/go/trademarks. Third-party trademarks mentioned are the property of their respective owners. The use of the word partner does not imply a partnership relationship between Cisco and any other company.
Image Available: http://www2.marketwire.com/mw/frame_mw?attachid=1876306
Image Available: http://www2.marketwire.com/mw/frame_mw?attachid=1876309

Media Contacts

Michelle Benko
ADP Dealer Services
847.485.4389
Email Contact

Christine Johansen
Cisco
617.595.8434
Email Contact


Copyright @ Marketwire
Page: 1
Related Keywords:
ADP Dealer Services , Office Equipment,Sales,Applications,Phones,Marketing,CRM - Customer Relationship Management,Finance,Insurance,Sales & Marketing,Security,Networking,Internet,Business Issues,Administration,Administration,Security,Administration,Internet Server Applications,E-mail,Management,Finance/Accounting,Sales,Finance/Accounting,Sales,USA,Marketwire, Inc., ,Auto Manufacturers - Major,Internet Technology,Business,Other,
---