A New Key Player in Social Fundraising, Rally.org, Raises $7.9 Million and Announces European Launch
Raising Funds Across the World for Causes That Matter
(July 01, 2012)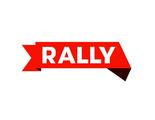 BERLIN -- (Marketwire) -- 07/02/12 -- Rally.org, the social fundraising platform that helps anyone with a cause raise money, share their story, and connect with supporters, this week announced that it raised $7.9 million in Series A venture capital, online. The round was joined by Relay Ventures, Mike Maples of Floodgate Fund, Reid Hoffman of Greylock Partners, Kevin Rose of Google Ventures, Craig Shapiro of Collaborative Fund, and Angel investors Michael Birch, Tim Ferriss, Eric Ries, Josh Spear, Scott Belsky and others. Rally.org plans to use the money to continue hiring engineers and scale its technology platform.
In addition, Rally plans to launch the platform throughout Europe by the end of 2012. Last November, Rally opened an office in the heart of Berlin, which is evolving into an international hotspot for the startup and social communities. With over 600,000 organizations capable of benefitting from Rally's services, Germany is the perfect starting location for Rally's European operations.
The social fundraising platform has already enabled 1.5 million problem solvers to rally donors and supporters to share more than 20 million stories, collect donations and spread awareness through their social graph.
Rally's easy to use storytelling interface allows any kind of user to broadcast solutions to problems vexing them or their community -- in just a few clicks. Its unique analytic tool set helps users improve their storytelling and fundraising.
"Rally is a platform for anyone to raise funds for causes that matter," said Tom Serres, CEO and Co-founder of Rally.org, "And we are very excited to make Rally a global brand where anyone, anywhere in the world can rally their friends and family around causes they care about, especially in times of difficult economy."
The company is focused on empowering individuals and causes to solve problems and build awareness on a scale never seen before. Whether that's helping Reverend Oliver White who raised money to save his Minnesota church from foreclosure or Alvaro Salas in Costa Rica who raised more $80,000 from all over the world so he could attend Cornell University and move his family to the US.
"As the founder of Bebo and the first angel investor in charity: water, we knew the Internet was a powerful mechanism for change that matters," said Michael Birch, an entrepreneur from the UK and a new investor in Rally. "This is why I am investing in Rally today. The Rally team understands these principles and is scaling this life improvement philosophy on a global basis."
Other investors committed to helping Rally lead this movement include Mark Kingdon, Naval Ravikant from AngelPool, Ariel Poler, Habib Haddad, Tom Steyer, Tom Brown, Ephraim Luft, Ross Garber, Aaron Dignan, Seth Berman, Transmedia Capital and Vianovo Ventures.
About Rally.org
Rally (www.rally.org) is an online fundraising platform that helps anyone with a cause raise money, share their story and connect with new supporters. Rally offers personalized, easy-to-use social fundraising tools for passionate individuals, groups, nonprofits and political candidates. Rally gives each cause a place to share stories, photos, videos and updates with supporters specifically at the point of donating. Rally uses the power of social media to help people deepen existing relationships and reach new networks. Rally provides tools to process donations and analyze campaign successes, making fundraising easy for everyone.
For additional Information, please contact:

Nick Warshaw
Email Contact
(310) 614-9171

Chelsea Boudreaux
Email Contact
(408) 828-4660


Copyright @ Marketwire
Page: 1
Related Keywords:
Online fundraising, social fundraising, Causes, campaigns, Raising money, Storytelling, Donating , Germany, Marketwire, Internet Technology, Internet, Family, Other,
---