A Creative Firm in Quebec City: BlackOut design to Illuminate the 100th Calgary Stampede
(May 23, 2012)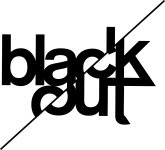 QUEBEC CITY, QUEBEC -- (Marketwire) -- 05/23/12 -- BlackOut design, a firm of young Quebec creators, is getting ready to perform a masterstroke in July. Its mission: to stupefy spectators at the 100th Calgary Stampede with an absolutely amazing sound and light extravaganza that will precede the Light Up the City event, the biggest and most sophisticated pyrotechnical show ever to be produced in Canada.
Well known for their spectacular lighting designs for the famous Red Bull Crashed Ice in Quebec City, the BlackOut design team will combine light, video projections and special effects in order to bedazzle the Stampeders.
"It's a great honour to have been selected by Calgary to introduce Light Up the City. It's not the first time the organizers of the Stampede have put their trust in us: we have acted as production designers for the Coca-Cola stage since 2011. We have also designed the lighting for two figure skating shows in Calgary since 2010," points out Hubert Gagnon, chief designer and founder of this firm which specializes in the creation of visual environments.
RED CARPET IN NEW YORK CITY
The name BlackOut design is currently on everyone's lips in the entertainment industry. The magazine Live Design awarded the firm a prize during the Excellence In Live Design Awards that took place yesterday, at the Baryschnikov Arts Center in New York City. The magazine thus recognized the fabulous artistic achievement by BlackOut during the 2011 Red Bull Crashed Ice.
"Our team has worked on the Red Bull Crashed Ice in Quebec City since its inception in 2006," says Hubert Gagnon. "The Live Design Award is an incredible token of recognition for us. It's a wonderful showcase, which allows us to gain worldwide renown!"
JACQUES ROGGE LUNCHEON
The BlackOut design team has also successfully realized another major challenge. It was responsible for the visual environment and scenography at the conference luncheon for the President of the International Olympic Committee, Dr. Jacques Rogge, which brought together more than 4,000 people yesterday at the Centre de foires de Quebec and was the largest event of its kind to be held in Canada.
"It was a great moment for Quebec City and we're proud to have been given the opportunity to contribute our expertise," says Hubert Gagnon.
ABOUT BLACKOUT DESIGN
Founded in 2006, BlackOut design specializes in the creation of visual environments. The firm has redefined lighting design and scenography by synchronizing various different mediums to create completely immersive environments.
BlackOut captivates the imagination and triggers emotion, transforming an interesting environment into an exceptional universe.
TEAM
-- Hubert Gagnon, Chief Designer, Founder -- Sarah Cloutier-Hebert, Coordinator -- Meric Messahli, Project Manager -- Thomas Lamoureux, Interactive Systems Specialist -- Dominic Lemieux, Lighting Designer -- Felix Fradet-Faguy, Video Designer -- Myriam Lessard, Business Development
A FEW PROJECTS...
-- Fashion Jam / Snowboard Jamboree, 2007-2012 -- Fantasmagorie architectural projection / QuebecAdabra, 2010 and 2011 -- Annual meeting / Ubisoft Quebec, 2011 -- Le Royaume de Tole / The Cirque du Soleil's Les Chemins invisibles, 2011 -- Montreal en lumiere, 2009 and 2011 -- 15th anniversary / Quebec City Convention Centre, 2011 -- Mountain Bike World Cup / Velirium, 2009 and 2010 -- Quebec City Summer Festival, 2009 -- Mutek, 2008 and 2009 -- The Walking Road/ Quebec City 400th anniversary celebrations, 2008
Contacts:
Source:
BlackOut design
www.blackoutdesign.ca

For information and interviews:
Anne-Marie-A. Savoie
418 704-1559, ext. 228
C 418 934-7448
annemarie@fernandezcom.ca


Copyright @ Marketwire
Page: 1
Related Keywords:
BlackOut design , Business, Canada, Montreal, Marketwire, , Sports, Lifestyle, Business, Entertainment, Olympics, Skating,
---