98-7 FM Los Angeles Turns Control Over to Tech-Savvy Music Fans in Los Angeles
(December 20, 2011)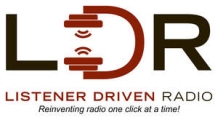 CLEVELAND, OH -- (Marketwire) -- 12/20/11 -- KYSR 98-7 FM, LA's Rock Alternative, invites Southern California music fans to pick the music the station plays on Wednesdays, using new technology developed by a company called Listener Driven Radio (LDR). Listeners simply vote on the station's web site (http://www.987fm.com) to control the music.
A feature called "WTF Wednesdays" premiered on 98-7 in November. Every hour, the station plays 2 songs by an artist. 98-7 FM picks one, and listeners pick the other from a list of deep cuts, live recordings, and rare "B" sides. All you need is a device with internet access to place your vote and be alerted by text if the song you chose is about to play on the station.
Since launching, thousands of votes are being placed every week at 987fm.com, and listeners in turn share their experience on more than 300 social bookmarking sites. Julie Pilat, Program Director for 98-7 FM, says, "The 98-7 Rockaholics are some of the most passionate music fans I've ever seen. This gives them an opportunity to support and vote for their favorite bands and hear some songs outside the norm. So far it's been really fun!"
Listener Driven Radio (http://www.listenerdrivenradio.com) is the driving force behind the software that makes all of this possible. LDR is the industry leader in digital innovation for radio with over 125 global affiliates, and a monthly reach of 30 million radio listeners. LDR now has affiliates in nine of the top ten US markets using its LDR.1 and/or LDR.Takeover interactive platforms, where stations can harness the power of social media to drive broadcast ratings.
Contact:
Chrissy Sutphin
LUCK Media & Marketing, Inc.
(818) 232-4175


Copyright @ Marketwire
Page: 1
Related Keywords:
Listener Driven Radio, Marketwire, , Music, Internet Technology, Internet, Other,
---