4Lock, Centellino and Italian Wine: Special Sale to Benefit the Japan Quake and Tsunami Relief Fund
(March 22, 2011)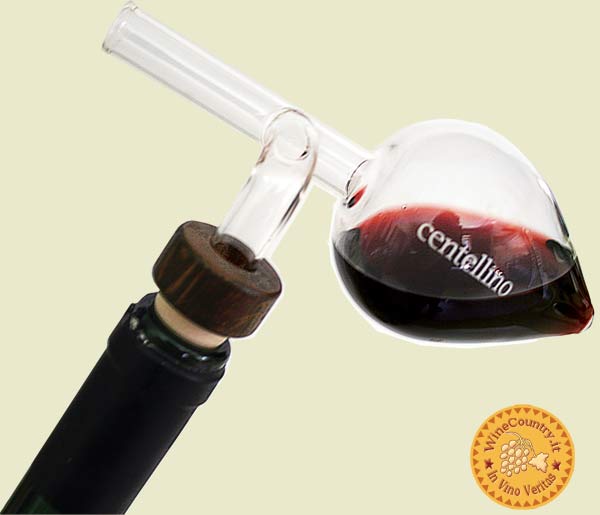 San Anselmo, CA (PRWEB) March 22, 2011
WineCountry.IT, LLC and EvoteckUS, LLC, two small businesses based in the San Francisco Bay Area, have decided to launch a special online sale to raise money for the Japan Quake and Tsunami Relief Fund. The products include Italian quality wines from small and boutique producers, extra virgin olive oil, the amazing Centellino wine aerator, and 4Lock for Apple iPhone, the cool, precision mount which allows you to use your device on the go, whether you drive a car, truck or bus, or ride a bike or motorcycle, just take a walk or jog in the park while pushing a baby stroller.
All products are offered for sale until Sunday, April 3, 2011, priced at 10% below their regular price in order to attract more bayers, and the two companies will donate 15% of the revenues. Customers have the option to forgo the 10% discount, bringing the donatation to the fund to 25% of the proceeds. All donations will be turned over daily via World Vision Japan Quake and Tsunami Relief online, as long as the amount raised is $50 or more. The amount of items sold, along with the name of the buyers/donors (unless otherwise requested), as well as the amount directed to the fund and date that the donations takeplace, will be published on three web sites: WineCountry.IT, LLC, EvoteckUS, LLC, and JournalsAndJourneys.com, in addition to being reported in the next WineCountry.IT e-Letter.
Journals and Journeys manages the special sale online pro-bono, passing the orders to WineCountyry.IT and EvotekUS and dividing the revenues between the two companies and the Japan Quake and Tsunami Relief Fund.
"A couple of days ago we sent out our 'Italian Wine News' e-Letter, which included five wines selected from our portfolio offered on sale to raise funds for the Jaspanese disaster," said Loris Scagliarini, President of WineCountry.IT, "when it came to mind that given the restrictive US laws regulating the shipment of alcoholic beverages across state line, our fundraising would probably be modest, since we are allowed to ship only to 37 states as California importes. Because of this, I decided to expand the offer to include not only all the wines in our portfolio rather than a definite number of selected wines, as well as other products such as organic extra virgin olive oil and the fabolous Centellino wine aerator.
"In addition," continues Scagliarini, "I added to the sale the 4Lock line of holders and mounts for the Apple iPhone, imported to the US since mid November 2010 by EvotekUS, LLC, a company of which I am the Operating Manager. There are possibly other small businesses which wish to participate in the fund raising, we are willing to cooperate with them in order to increase the quota for the Relief Fund."
Products offered by EvotekUS, LLC

4lock4 Moto&Bike for iPhone 4
4lock4 car for iPhone 4
4lock4 Kit (includes all types of mount) for iPhone 4
4lock Moto&Bike for iPhone G3/G3s
4lock Car for iPhone G3/G3s
4lock Kit (includes all types of mount) for iPhone G3/G3s
Products offered by WineCountry.IT, LLC

Wine Aerator Centellino Areadivino 125 ml
Extra Virgin Olive Oil Organic Extra Virgin Olive Oil DOP Dauno Sub Appennino
Red Wines
Aglianico del Sannio V.Q.P.R.D.
Cabernet Sauvignon Caliscana
Cannonau di Sardegna DOC Jennos
Cannonau di Sardegna DOC La Marina
Chianti DOC Bernardino
Chianti DOCG Guarniente
Chianti DOCG Riserva Il Canto del Leccio
Dolcetto d'Alba DOC Sito Romano
Ghemme DOCG
Lacryma Christi del Vesuvio DOC
Merlot Caliscana
Merlot Toscana IGT Merigge
Monferrato DOC Infinito
Monica di Sardegna DOC
Montepuciano d'Abruzzo DOC Avelisa
Monteregio di Massa Marittima DOC Thesan Riserva
Monteregio di Massa Marittima DOC Laran
Nebbiolo Colline Novaresi DOC Cresus
Penisola Sorrentina Rosso V.Q.P.R.D.
Primitivo di Manduria DOC Le Baccanti
Primitivo di Manduria DOC Mandonion
Refosco dal Peduncolo Rosso DOC Colli Orientali del Friuli
Sangiovese Caliscana
Sangiovese Maremma Toscana IGT Perbacco
Sangiovese Toscana Rosso IGT Montalpruno
Sangiovese Orcia Rosso DOC Quercialsale
Super Tuscan Maremma Toscana IGT Il Tempio
Super Tuscan Occidental Caliscana
Super Tuscan Toscana IGT Maclura
Super TuscanToscana Rosso IGT Montalpruno
Super TuscanToscana IGT Occhini
Valdichiana DOC Poventa
White Wines
Ansonica Fior Fiore
Arneis Langhe DOC
Falanghina Pompeiano Bianco IGT
Pinot Grigio DOC Colli Orientali del Friuli
Soave Classico DOC
Tocai Friulano DOC Colli Orientali del Friuli
Verduzzo Friulano DOC Colli Orientali del Friuli
Vermentino Maremma Toscana IGT Bianco d'Elisa
Sparkling Wines
Lambrusco Emilia IGT (red)
Prosecco Valdobbiadene DOC Spumante Brut Ruio (white)
Rosato Italiano IGT (rosé)
Dessert Wines
Moscato di Sorso Sennori DOC Tres Montes
Primitivo di Manduria DOC Abeterno
# # #
Read the full story at http://www.prweb.com/releases/2011/03/prweb5186004.htm.
Page: 1
Related Keywords:
lifestyle and leisure,lifestyle (house and home),automotive equipment,plastic art,entertainment award,entertainment (general),arts (general),arts, culture and entertainment,economy, business and finance,financial and business service,business enterprises,business (general),computer crime,sports event,sports disciplinary action,sports awards,sport,sports organisations,society
---