4G Americas Report Addresses the Impact of Applications, Devices and End User Behavior on Mobile Network Congestion
(May 15, 2012)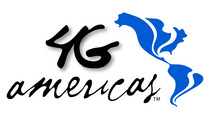 BELLEVUE, WA -- (Marketwire) -- 05/15/12 -- 4G Americas, a wireless industry trade association representing the 3GPP family of technologies, today announced that it has published a new white paper, titled, "New Wireless Broadband Applications and Devices: Understanding the Impact on Networks," which offers recommendations to help mitigate increasing network congestion due to the effects of new applications, devices and services.
"With limited amounts of spectrum and growing mobile broadband data demands, today's networks are increasingly becoming stressed to capacity," stated Chris Pearson, President of 4G Americas. "More spectrum is the ultimate answer for network congestion as growth in mobile broadband will come to a hard stop without it. There are, however, some short term and long term solutions to help address signaling and network data traffic congestion that may be addressed by application developers, mobile OS vendors and end users, which are carefully outlined in this report."
Network capacity overload and the potential crisis for mobile communications are guided by two primary factors: limited spectrum and growing data demands. Numerous forecasts indicate exponential data traffic growth as mobile data usage has more than doubled each of the last five years. Leading mobile industry strategist Chetan Sharma cites several examples:
Smartphone penetration in the U.S. is the highest among large western markets, particularly with high-end super phones (Android and iOS)


The traffic in the U.S. market is expected to grow at least 15-20 times by 2015


Some of the major markets in the U.S. are already under severe stress and operators are optimizing for spectrum rather than for growth


According to multiple reports, over 75 percent of wireless devices are currently broadband capable in the U.S. while at the same time the U.S. has less spectrum per smartphone subscriber than other developed nations. This growth, while excellent and productive, requires significantly more spectrum, as outlined by the U.S. National Broadband Plan, which has identified the need for 500 MHz of new spectrum within 10 years.
CTIA published information on the efficient use of spectrum by the U.S. versus other developed nations. As of mid-2011, the U.S. served 788,000 subscribers per MHz of spectrum, nearly double the efficiency of any other country. At the same time, the U.S. has only 50 MHz of usable spectrum in the pipeline. To make some comparisons: Japan has 351,000 subscribers per MHz and 400 MHz of spectrum in the pipeline; Germany has 179,000 subscribers per MHz and recently auctioned another 350 MHz of spectrum. There is no myth about the severe shortage of spectrum available in the U.S. for future growth and innovation.
"New Wireless Broadband Applications and Devices: Understanding the Impact on Networks" analyzes and presents some of the deeper aspects of addressing the increased load on HSPA and LTE mobile broadband networks due to the new types of traffic and increased Internet access on wireless. The report identifies requirements for the areas of the ecosystem that are generating the most traffic and provides recommendations for wireless infrastructure, devices, mobile Operating Systems (OS) and user behavior.
Some key conclusions of the paper include the following:
Capacity for mobile broadband must continue to increase as new technologies and powerful devices that support bursty and chatty applications and drain network resources enter the market


Efficient use of radio resources through innovations for traffic offloading and the use of the best available access such as Wi-Fi, femtocells and picocells should be considered


Collaboration between network providers, application providers and device manufacturers is essential to address capacity needs and end user expectations. Improvements could be made to application design, device platforms and feature activations


"Innovative usage of network resources by all stakeholders is needed to address the predicted growth in data and signaling traffic through one cohesive ecosystem family," Pearson added. "This will require collaboration between application developers to use device resources judiciously, device manufacturers to leverage radio and device capacity by conserving features efficiently, service providers to manage their network resources to optimize traffic flow and handle varying traffic needs and network vendors to drive efficiencies into network equipment."
"New Wireless Broadband Applications and Devices: Understanding the Impact on Networks" was written collaboratively by members of 4G Americas and is available for free download at: www.4gamericas.org.
About 4G Americas: Unifying the Americas through Mobile Broadband Technology
4G Americas is an industry trade organization composed of leading telecommunications service providers and manufacturers. The organization's mission is to promote, facilitate and advocate for the deployment and adoption of the 3GPP family of technologies throughout the Americas. 4G Americas contributes to the successful commercial rollout of 3GPP mobile broadband technologies across the Americas and their place as the No. 1 technology family in the region. The organization aims to develop the expansive wireless ecosystem of networks, devices, and applications enabled by GSM and its evolution to LTE. 4G Americas is headquartered in Bellevue, Wash., with an office for Latin America and the Caribbean in Dallas. More information is available at www.4gamericas.org.
4G Americas' Board of Governors members include: Alcatel-Lucent, América Móvil, AT&T, Cable & Wireless, CommScope, Entel, Ericsson, Gemalto, HP, Huawei, Nokia Siemens Networks, Openwave, Powerwave, Qualcomm, Research In Motion (RIM), Rogers, T-Mobile USA and Telefónica.
Add to Digg Bookmark with del.icio.us Add to Newsvine
Contact:
4G Americas
Vicki Livingston
+1 262 242 3458
Email Contact


Copyright @ Marketwire
Page: 1
Related Keywords:
3G, 4G, 4G Americas, Mobile Broadband Applications, HSPA, HSPA+, LTE, LTE-Advanced, Family, Internet, Broadband, Family, Communications, WiFi, Web, Smart Phone, Home Networks, Applications, Family, Research, Office Equipment, Applications, Phones, Computer Technology, Internet, Business Issues, Mobile Devices, Smartphone, Internet Server Applications, Internet/Web, Internet, Broadband, OS (Operating System), Germany, USA, Japan, Marketwire, , HP, Internet Technology, Biology, Computer Science, Internet, Family, Other,
---