41st Parameter(R) Granted Patent for SafeSession(TM) Technology That Protects Consumers and Businesses From Man in the Middle Attacks
Additional Patented Fraud-Prevention Approaches Include Time Differential Linking Technology to Prevent Man in the Browser Exploits
(February 27, 2012)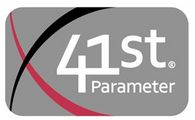 SAN JOSE, CA -- (Marketwire) -- 02/27/12 -- 41st Parameter®, the global leader in device recognition technology used in fraud prevention and digital media, today announced that the United States Patent and Trademark Office has granted the company's patent application for their SafeSession™ technology which protects from Man in the Middle (MITM) attacks. Another patented 41st Parameter technology -- Time Differential Linking (TDL) -- is used in preventing on-the-rise Man in the Browser (MITB) attacks. Both patented solutions are elements of the company's successful and widely deployed FraudNet platform.
MITM attacks occur when a hacker hijacks an innocent user's authenticated session. By monitoring communication between a legitimate user and a web server, a MITM attack intercepts authorization details that allow a second device to appear to be the original authenticated session. This gives an attacker authorized access to an account or other protected resources. 41st Parameter's SafeSession technology enables institutions to detect when a session is being used by more than one device concurrently. 41st Parameter was the first company to "set the trap" for the potential for MITM attacks, the first to detect such an attack in the wild and the first to prevent the potential fraud loss it carries.
Similar in function to a MITM attack, MITB attacks occur when malicious code on a user's system captures authentication information -- including user names and passwords -- which allow a hacker to use pilfered credentials or even "replay" an authenticated session within the innocent user's compromised device. 41st Parameter's patented TDL technology is the only technology that can distinguish between a genuine online transaction and a session replay to ensure that institutions can detect and thwart fraudulent activity even when conducted with appropriate credentials or through a recognized device.
"As attacks become more complex, it's crucial that enterprises establish sophisticated defenses in order to detect and prevent harmful fraud," said Ori Eisen, founder and chief innovation officer of 41st Parameter. "We're pleased to receive patent protection for our SafeSession technology, an innovation that will greatly improve the efficacy of our customers' security solutions. As pleased as I am by the recognition afforded by this most recent patent, I look on it less as an achievement and more as a spur to develop new and more effective ways to prevent fraud."
In the challenging environment of Wholesale Banking, 41st Parameter customers who have deployed SafeSession, in combination with the company's additional patented technologies, have been able to detect well over 95% of attempted frauds without increasing their resource requirements. The result has been a virtual eradication of fraud, despite a significant increase in attempted attack rate.
"24.9% of the population, or an estimated 54 million adults, had or think they had malware attack(s) in the past 12 months." (Litan, Avivah et al, "ICANN Generic Top-Level Domain Plans Will Increase Fraud Risks and Brand Protection Costs," Gartner, Inc., 13 February 2012). "The scale and complexity of cyber attacks today are grave threats to any financial or enterprise institution, and must be met with dynamic and comprehensive security systems in order to prevent damaging losses," said Avivah Litan, vice president and distinguished analyst focused on fraud at Gartner.
41st Parameter continues to demonstrate its commitment to providing the highest level of fraud detection and prevention available. The patented SafeSession and TDL technologies are critical in making that commitment a reality for top financial, travel and e-commerce institutions around the world. New approaches will continue to be developed by 41st Parameter to keep the company -- and its customers -- a step ahead of those wishing to cause harm through fraud.
About 41st Parameter
In a world where people are increasingly reliant on a variety of internet-connected devices for everything from banking to booking travel to shopping, preventing online fraud and creating relevant customer experiences are constant and complex business challenges. 41st Parameter, the global leader in device recognition and intelligence, combines its patented technologies and years of expertise to identify devices without cookies, without compromising privacy and without impacting performance. The company's FraudNet platform protects businesses from fraud before it happens. AdTruth, the company's digital media division, gives marketers a new and better way to recognize and reach their most valuable audiences across all types of devices. These privacy compliant solutions help keep the Internet more secure and relevant for everyone. To learn more about 41st Parameter visit www.the41st.com. To learn more about digital media solutions from AdTruth visit www.AdTruth.com.
All trademarks are the property of their respective owners.
Copyright @ Marketwire
Page: 1
Related Keywords:
41st Parameter, USA, Marketwire, Inc., , Financial, Internet Technology, Business, Internet, Adults, Other,
---