$300,000 Media Test Confirms New DermaWand Infomercial Is a Hit
(January 30, 2012)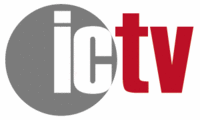 WAYNE, PA -- (Marketwire) -- 01/30/12 -- International Commercial Television, Inc. (OTCQB: ICTL) (PINKSHEETS: ICTL) ("ICTV" or "The Company"), a premier company employing prominently profiled infomercial campaigns to market and brand unique products to the global consumer through multi-channels of distribution, is announcing the following:
International Commercial Television, Inc. (ICTV) has produced a new 28:30 minute long form DermaWand infomercial hosted by Lisa Varga, winner of 2011 Movieville International Film Festival Best Actress of the Year. The infomercial can be viewed at http://ictvonline.com/ictl/ictl/dermawand-commercial-updated-for-2012/. The DermaWand infomercial has been tested for 12 consecutive weeks with a total media spend of approximately $312,000. The media test has spanned multiple broadcast stations in both major and minor markets, and on several major National Cable Channels such as Lifetime, E!, TV Guide, FX, WE, Food Network, TruTv, A&E and Speed. The results of the test confirm that the new infomercial has the potential to generate millions of dollars worth of profitable sales for ICTV through direct to consumer (DRTV) and internet sales over the next 12 to 24 months, setting DermaWand up for major US retail placement in late 2012 or early 2013.
The $312,000 of media expenditure generated approximately $698,000 of DRTV sales during the 12 week test. In addition, approximately $202,000 of sales was generated on the dermawand.com website, and approximately $62,000 of DermaWand sales were generated at Amazon.com during the 12 week test. Approximately 33% of those that purchased a DermaWand have joined the monthly auto ship program for DermaVitál, ICTV's skin care range. Historical records show that the number of auto ship customers gained from this test will generate approximately $131,000 worth of skin care sales. Approximately 45% of those who ordered the DermaWand paid in full at time of shipment, while approximately 25% took a payment option to pay in full 30 days after shipment. Approximately 30% of those who order the DermaWand pay only a $9.95 processing and handling fee on the free DermaVitál skin care when taking the DermaWand free trial. To date returns have been approximately 17% and management believes returns are now being well controlled due to improved customer service, the operation of the OMX control platform, and the required $9.95 skin care processing and handling charge.
ICTV President Richard Ransom said, "We have known for some time that the best days for DermaWand were ahead of us, especially now that radio frequency skin care is in such high demand both in the US and global markets. Given the positive results of the new DermaWand show, the back to back 2011 Q2 and Q3 profits, and all the new products the Company has in the pipeline, I truly believe ICTV is poised for an explosive and profitable 2012."
DermaWand the same technology as the big radio frequency devices that only doctors and registered nurses can use, but with a lower amplitude for daily in home use. The large medical type machines require a series of treatments that could cost up to $3,500. DermaWand costs only $120.00 and users can perform their radio frequency skin care treatments as many times as they want on a daily basis, for a fraction of the cost of what professionals charge. DermaWand is a Class I medical device and is FDA Listed and Registered in the USA for cosmetic use.
The Company has updated its corporate website (www.ictvonline.com) and we encourage all shareholders and anyone who is interested in receiving direct communication with the latest news about the Company, to go to the website and sign up for our three weekly electronic Company news letter and releases. The Company also posts regular updates on its corporate Facebook page at https://www.facebook.com/ICTVONLINE.
International Commercial Television, Inc.'s stock is now listed on the OTCQB with the ticker symbol of ICTL. OTCQB consists of nearly 4,000 emerging companies that are current in their reporting obligations to the SEC or a U.S. banking regulator. The OTCQB provides investors and broker-dealers an electronic trading environment. Investors can trade OTCQB securities through their personal choice of broker-dealer and obtain real-time stock quotes from most online broker-dealers such as E*Trade, Fidelity, TD Ameritrade, Schwab, and Scottrade.
About International Commercial Television, Inc.
Headquartered in Wayne, Pennsylvania, International Commercial Television, Inc. is a rapidly expanding global consumer products company marketing unique and effective products in clearly defined market segments particularly health and beauty, fitness, leisure sports and children's products, with distribution channels in place in over 35 countries worldwide. The Company utilizes a distinctive marketing strategy and multi-channel distribution model to develop, market, and sell their products. Marketing and distribution of the Company's products is done through infomercials, live home shopping television, specialty outlets, online shopping, and other forms of distribution.
Forward-Looking Statements
The matters discussed in this press release may contain "forward-looking statements" (as defined in the Private Securities Litigation Reform Act of 1995). The Company intends that the safe harbor provisions of Section 21E of the Securities Exchange Act of 1934, as amended, and Section 27A of the Securities Act of 1933, as amended, apply to forward-looking statements made by ICTV. Undue reliance should not be placed on forward-looking statements as they may involve risks and uncertainties. The actual results that ICTV achieves may differ materially from any forward-looking statements due to such risks and uncertainties.
FOR FURTHER INFORMATION PLEASE CONTACT:
International Commercial Television, Inc.
Investor Relations
1-206-780-2921
Email: Email Contact
Website: www.ictvonline.com


Copyright @ Marketwire
Page: 1
Related Keywords:
International Commercial Television, Inc., USA, Marketwire, Inc., , Sports, Film, Television, Internet Technology, Medical, Internet, Sports, Other,
---