2011's Global Expansion, Continuous Innovation Set Net Optics on Track for Exceptional Growth in New Year
Net Optics Begins 2012 With a Record of Outstanding Achievements and Industry Recognition
(January 10, 2012)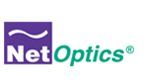 SANTA CLARA, CA -- (Marketwire) -- 01/10/12 -- Net Optics, Inc., the leader in real-time network visibility solutions, today announced that 2011 was a year of exceptional growth that saw the launch of four innovative solutions suites, significant expansion across Europe, China, and South America, and cumulative revenue that surpassed the quarter-billion-dollar milestone. The company's achievements earned distinction with several major industry awards, including the Red Herring Global 100 listing, the North America Top 100 Technology Innovator Award, and Inc. Magazine's Top 500/5000 Fastest Growing Companies list. In 2011, Net Optics extended its lead in the Intelligent Access and Monitoring Architecture space with the industry's first and only network Tap able to bridge the virtual and physical environments, the Phantom Virtual Tap™. This unprecedented total visibility across the network is a leap forward in ensuring security, compliance and ease of management for customers.
"Revolutionary advances and rapid technology growth present our customers with critical challenges, as well as opportunities," said Net Optics CEO, Bob Shaw. "We've responded by developing the scalable, flexible, total-visibility architecture they need to thrive in a fast-evolving landscape. Customers adopted our offerings enthusiastically -- and we're continuing our drive to help them benefit from progress and overcome security, compliance and management challenges in the virtualized and cloud environments."
Product Launches
In 2011, Net Optics introduced breakthrough offerings to master enterprise-wide challenges across the data centers, the core network, and remote branches. Launched in March, xBalancer™ provides comprehensive 10G load-balancing options to prevent oversubscription of monitoring devices that handle the heaviest traffic loads. The appTap™-- part of Net Optics' application performance monitoring solutions, revolutionizes remote-site network and applications monitoring with an affordable, plug-and-play solution that eliminates the need for costly on-site engineers. Early in 2011, Net Optics launched the game-changing Phantom™ Virtual Tap -- the debut of total, real-time visibility into virtual environments that also leverages a company's physical tool investments.
Award Recognition
In 2011, analysts honored Net Optics with both the coveted Red Herring Top 100 North America and Red Herring Top 100 Global Awards that recognize the world's most innovative private technology companies. Net Optics was also named to Inc. Magazine's Top 500/5000 fastest growing companies list for the second consecutive year, as well as Silicon Valley's Fastest Growing Private Company list. The Phantom Virtual Tap was the sole recipient of the Best of FOSE award as the most advanced networking monitoring tool of the virtual space in the current marketplace and also received Frost and Sullivan's New Product Innovation Award in Network Monitoring and Performance.
Company Growth
In 2011, Net Optics surpassed the quarter-billion-dollar revenue mark and celebrated 15 years of success with 63 quarters of consecutive growth since inception. Net Optics solutions are deployed by 85 of the Fortune 100 companies and by 50 percent of the Fortune 500. In 2011, the company increased its workforce by 54 employees worldwide and hired new CFO, Burt Podbere, a veteran senior financial leader.
Domestically, Net Optics opened new offices in Atlanta, Pennsylvania, New Jersey, New York, Seattle, and Portland. The company augmented its brisk European growth as well, expanding its Eastern European reseller channel to include Syrus Systems in Russia, Kazakhstan and Belarus, and Inkotel Systems in Ukraine. The company is maintaining a swiftly growing China presence and has opened a new office in Brazil.
Net Optics continued its world-class manufacturing process by dropping its average lead-time to less than 2.5 days in a complete Build-to-Order environment. Net Optics consistently delivers on this promise over 98 percent of the time, and in recent months, over 99 percent on time.
"Surpassing the quarter billion dollar milestone marks a huge achievement," said Net Optics founder, Eldad Matityahu. "For more than fifteen years, we have consistently provided top notch customer service and regularly introduced revolutionary products. We appreciate our customers' loyalty and are excited to provide solutions to the over 500 customers who joined us this past year."
RELATED LINKS AND CONVERSATIONS
About Net Optics, Inc.
Net Optics is the leading provider of Intelligent Access and Monitoring Architecture solutions that deliver real-time IT visibility, monitoring and control. As a result, businesses achieve peak performance in network analytics and security. More than 7,500 enterprises, service providers and government organizations -- including 85 percent of the Fortune 100 -- trust Net Optics' comprehensive smart access hardware and software solutions to plan, scale and future-proof their networks through an easy-to-use interface. Net Optics maintains a global presence through leading OEM partner and reseller networks.
PR Contact
Caitlin Epstein
Eastwick Communications
415-820-4177
[email protected]


Copyright @ Marketwire
Page: 1
Related Keywords:
Network monitoring, network visibility, network tap, application monitoring, network security, Manufacturing,Applications,Manufacturing/Production,Manufacturing,Security,Networking,Hardware,Management,CEO/CFO,Russia,China,Brazil,Marketwire, Inc., ,IT (Information Technology),Networking,Security,Financial,russia,china,
---