10n2 Technologies Announces General Availability of Its 'No Texting While Driving' Cloud-Based Mobile App for Business
(April 30, 2012)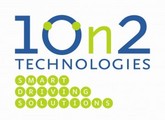 NEW ORLEANS, LA -- (Marketwire) -- 04/30/12 -- CTIA -- 10n2 Technologies (www.10n2tek.com), the anti-distracted driving technology company, today announces general business availability of its 'No Texting while Driving' cloud-based mobile app technology for Android and BlackBerry. The iPhone version of the solution launches in June 2012 and the consumer version will be available in Summer 2012. 10n2 Technologies' software promotes safer driving and protects enterprises and consumers from the dangers of drivers whose attention is diverted to electronic devices whether reading emails, sending texts or browsing the web. The technology will be demoed at CTIA at the Enterprise Ireland Pavilion, Hall F, Booth #5343 from May 8th through May 10th, 2012.
"10n2's mobile app is the only technology of its kind in the market that differentiates between being a passenger and a driver in the car. No other company has our patent-pending "Attention Verification Test" which determines if a user is actually driving, by activating a series of timed tests while a vehicle is moving. Our software is configured to stop drivers from texting, tweeting or even making calls without a hands-free device," said Ciaran Hynes, CEO, 10n2 Technologies. "We know companies are very concerned about keeping their drivers from engaging in risky habits and when we launch our product for consumers in Summer 2012, parents will want to do the same for their teenage drivers."
New master agents for 10n2 Technologies selling in the US are Telecom Brokerage, Inc. (TBI) (www.tbicom.com) and US Network Inc. (http://us-network.com). 10n2's new products include BizProtect™ and OneProtect™, which prevent the use of mobile devices while driving. BizProtect™ is designed for the enterprise, while OneProtect™ safeguards consumers. Companies are becoming increasingly concerned about the safety of their drivers, the liabilities arising from poor driving habits, rising insurance premiums and the cost of claims. Parents have similar concerns about the safety of younger drivers. Statistics indicate that distracted drivers are 23 times more likely to be in an accident.
10n2's current technology is based on a mobile device management software that works with smartphones and utilizes device GPS to calculate phone speed. It is administered through a cloud-based portal and aimed at the public sector, enterprise and consumer markets. 10n2 Technologies recently secured a $1.5 million investment from its new Board member Arunas Chesonis, CEO of Sweetwater and founder of PAETEC.
For further information visit www.10n2tek.com
About 10n2 Technologies:
Focused on curbing the global epidemic of distracted driving, 10n2 Technologies is a leading provider of mobile device software that prevents the use of mobile devices while driving. 10n2's solution saves lives and reduces injuries as well as lowering costs, risk and liability damages. Our distinct competitive advantages are; the software allows differentiation between the driver and passengers, and it cannot be disabled. Distracted driving is now preventable with 10n2's solution.
Add to Digg Bookmark with del.icio.us Add to Newsvine
Contact:
Ciaran Hynes
Tel: 1-978-304-2803
Email: Email Contact


Copyright @ Marketwire
Page: 1
Related Keywords:
10n2 Technologies, Internet, Parents, Digital Media Software, Communications, Digital Audio, Web, Smart Phone, PDA, iPods, iphone, Ireland, Marketwire, Inc., , Apple Computer, Internet Technology, Business, Parents, Other,
---