10gen to Recognize Community Contributions at MongoSV 2011; Nominate a Project Today and Enter to Win a Free Trip to the Bay
10gen to Present Innovative Application, Community Champion and Core Contributor Awards at the December 9 Annual Silicon Valley Conference
(November 07, 2011)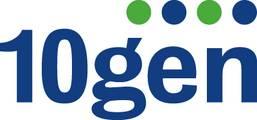 SAN FRANCISCO, CA -- (Marketwire) -- 11/07/11 -- 10gen, the company behind MongoDB, today announced it is accepting nominations to recognize MongoDB community members for their exceptional work with MongoDB with three awards -- Innovative Application, Community Champion and Core Contributor Awards. Winners will be announced at MongoSV 2011, the one day, six-track conference on December 9 at the Santa Clara Convention Center. Finalists in each category will be handpicked by 10gen and voted on by members of the community for a chance to win recognition and a grand prize from 10gen. The three finalists in each award category will also be invited to attend MongoSV as guests of 10gen.
The 10gen award categories include:
Innovative Application Award: Recognizes a company or individual who has built an innovative application using MongoDB.
Community Champion Award: Recognizes an individual for his or her efforts evangelizing and growing the MongoDB community. Nominees should be actively engaged in the MongoDB community through events, social media, the user forum and/or blogging.
Core Contributor Award: Recognizes a community member for significant contribution to the codebase of the MongoDB core server, language drivers or tools. Contributors to the documentation are also eligible.
* The nomination process is open to the entire MongoDB community. Please note that 10gen employees are not eligible for nomination.
Important Deadlines:
Nomination Deadline: Friday, November 25 at 11:59pm
Community Voting: Saturday, November 26 - December 2, 2011 at 11:59 pm
Winner Announcement: December 9, 2011
Prizes: Travel, hotel stay and admission to MongoSV for category finalists; grand prize to be announced as MongoSV approaches.
Nomination Bonus: Nominate someone for an award and receive a MongoDB logo tee!
For more information or to nominate a community member, please visit the website.
About 10gen
10gen is the initiator, contributor and continual sponsor of MongoDB, offering production support, training, consulting and online management services for the database. Thousands of leading Web 2.0 companies as well as major Fortune 500 enterprises have adopted MongoDB. 10gen is funded by Sequoia Capital, Flybridge Capital Partners, and Union Square Ventures. For more information, visit www.10gen.com or www.mongodb.org.
Media Contact:
Sam Hallock
Schwartz MSL
415-817-2583
10gen@schwartzcomm.com


Copyright @ Marketwire
Page: 1
Related Keywords:
10gen, MongoDB, NoSQL , Marketwire, , Management Services, Internet Technology, Web 2.0,
---