10gen Announces MongoSF, the 3rd Annual MongoDB Community Event: Speakers Include eBay, McAfee and Red Hat
More Than 1,000 People Expected on May 4 for the Leading NoSQL Vendor's High-Performance, Non-Relational Database Event in San Francisco
(April 18, 2012)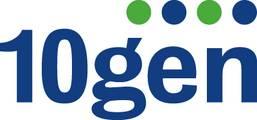 PALO ALTO, CA -- (Marketwire) -- 04/18/12 -- 10gen, the company behind the leading open source NoSQL database MongoDB, today announced that MongoSF 2012, the annual Bay Area customer, partner and developer conference, will take place on May 4 at the Mission Bay Conference Center in San Francisco, California. Registration for the event is open. To accommodate the growing list of attendees, 10gen has moved the 2012 event to a larger venue. The one-day, 7-track conference features over 40 sessions from MongoDB developers, production users and 10gen engineers, including brand new interactive sessions.
Click to Tweet: Network with more than 1,000 @MongoDB advocates at #MongoSF in San Francisco on May 4 @10gen
EVENT DETAILS
Hashtag: #mongosf
When: May 4, 2012, from 9:00 a.m. - 5:00 p.m. PT, registration opens at 8:00 a.m. PT
Where: Mission Bay Center, 1675 Owens Street, San Francisco, CA 94143
What: MongoDB is the leading NoSQL database, with a fast-growing community of software developers replacing RDBMS with the agile, feature-rich data store. Users enjoy the freedom provided by a dynamic schema and confidence in a solution that easily scales horizontally.
Why: This event is the prime opportunity for both the novice and the experts in the community to connect, interact and learn all-things MongoDB. The event will feature brand-new sessions led by leading Web 2.0 and enterprise companies, one-on-one "Ask the experts" sessions with 10gen's core engineers, as well as an interactive track led by CTO and Co-Founder Eliot Horowitz on how to build a MongoDB-powered chat server.
Who: Speakers include Analytica, Craigslist, eBay, Github, Jetlore, Mailgun, MapMyFitness, McAfee, MongoLab, Red Hat, ReportGrid, RightScale, Stripe, Wordnik, Zenprise, 10gen co-founders Eliot Horowitz and Dwight Merriman and 10gen's core engineering team. For a complete list of speakers and their bios, please visit www.mongosf.com.
Event sponsors: AppFog, Bizo, Cloud Foundry, GigaOM, JoyentCloud, MongoHQ, MongoLab, OpenShift by Red Hat, Rackspace, Ubuntu, Virident and Zuberance.
For more details about the conference, please visit www.mongosf.com.
About 10gen
10gen is the initiator, contributor and continual sponsor of MongoDB, offering production support, training, consulting and online management services for the database. Thousands of leading Web 2.0 companies as well as Fortune 500 enterprises have adopted MongoDB. 10gen is funded by Flybridge Capital Partners, Sequoia Capital and Union Square Ventures. For more information, visit www.10gen.com or www.mongodb.org.
Media Contact
Sam Hallock
Schwartz MSL for 10gen
(415) 817-2500
[email protected]


Copyright @ Marketwire
Page: 1
Related Keywords:
MongoDB, database, NoSQL, San Francisco, Technology, Community, Developer, Production, Database,Internet,Business Issues,Management,Software Developers,CTO/CIO,Marketwire, ,Management Services,Internet Technology,Web 2.0,
---