/ CORRECTION - SNAP Interactive Releases 2008 Operating Results
(April 02, 2009)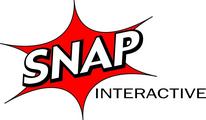 NEW YORK, NY -- (Marketwire) -- 04/02/09 -- SNAP Interactive, Inc. ("SNAP" or the "Company") (OTCBB: STVI), a leading provider of online dating applications for social networking websites, today announced the following correction to its operating results for the three months ended December 31, 2008: revenue for the period increased by approximately 25% over the three months ended September 30, 2008, not 28% as originally issued. The corrected first bullet should read:
-- Q4 2008 Revenue: $1,087,144, as compared to $871,324 in Q3 2008 -- a 25% increase
To be added to the SNAP investor email list, please email [email protected] with STVI in the subject line.
About SNAP Interactive, Inc.
Incorporated in Delaware and headquartered in New York, SNAP Interactive, Inc. is a leading provider of online dating applications for social networking websites. SNAP has developed two popular dating applications built on Facebook® Platform and has also launched dating applications on MySpace Developer Platform, Hi5 Developer Platform and the iPhoneTM. In total, more than 18 MM people have installed our applications. Our applications are called 'Are You Interested', 'Meet New People' and 'Flirt With Me'.
For more information visit www.snap-interactive.com.
Facebook® is a registered trademark of Facebook Inc.
iPhone(TM) is a trademark of Apple Inc.
Forward-Looking Safe Harbor Statement:
This press release contains forward-looking statements that are made pursuant to the safe harbor provisions of the Private Securities Litigation Reform Act of 1995. By their nature, forward-looking statements and forecasts involve risks and uncertainties because they relate to events and depend on circumstances that will occur in the near future. There are a number of factors that could cause actual results and developments to differ materially from forecasted results. These risks and uncertainties include product demand, market competition, fluctuations in advertising payouts, delays in application development, technical issues beyond our control, reliance on the various platforms that we build applications on, and risks inherent in our operations. For a discussion of these risks and uncertainties, please see our filings with the Securities and Exchange Commission. Our public filings with the SEC are available from commercial document retrieval services and at the website maintained by the SEC at http://www.sec.gov. All traffic statistics are recent averages.
CONTACT:
Cirrus Financial Communications, LLC
Justin K. Davis
(877) 977-STVI (7884)
Email Contact
www.cirrusfc.com


Copyright @ Marketwire
Page: 1
Related Keywords:
SNAP Interactive, Inc., Sales, Applications, Advertising, Productivity Applications, Networking, Internet, Business Issues, Other Applications, Internet Server Applications, E-mail, Marketwire, Inc., Apple Computer, Financial, Social Networking, Email,
---