/ CORRECTION - India Bolsters National Space Program Using NVIDIA GPU-Accelerated Supercomputer
(June 19, 2012)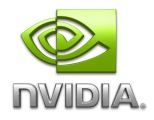 HAMBURG, GERMANY -- (Marketwire) -- 06/19/12 -- In the news release, "India Bolsters National Space Program Using NVIDIA GPU-Accelerated Supercomputer," issued earlier today by NVIDIA, we are advised by the company that the SAGA system is the holder of the 86 position on the Top500 list, rather than the 85 position as originally issued. Complete corrected text follows.
India Bolsters National Space Program Using NVIDIA GPU-Accelerated Supercomputer
GPU-Accelerated Space Program and India's $1 Billion Investment Underscore Nation's Commitment to Widespread Petascale-Class Supercomputing
HAMBURG, GERMANY -- June 19, 2012 -- ISC'12 -- NVIDIA today announced that the SAGA system, India's most powerful supercomputer(1) and the holder of the 86 position on the Top500 list released yesterday, is leveraging NVIDIA® GPUs to dramatically improve the design and analysis of the delivery vehicles critical to the nation's space program.
Developed by the Indian Space Research Organization (ISRO), one of the six largest space research agencies in the world, the SAGA supercomputer is used to tackle complex aeronautical problems. Harnessing the power of 640 NVIDIA Tesla® GPUs and providing up to 394 teraflops of peak performance, SAGA enables ISRO to accelerate and improve the design and analysis of new and existing satellite launch vehicles by enabling more complex and accurate design simulations.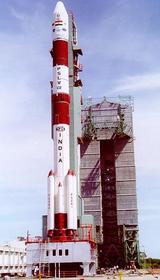 "GPUs enabled us to reduce the time to create, simulate and verify a new launch vehicle design from weeks to days, while improving the overall quality and durability of the design dramatically," said sources at ISRO. "This level of supercomputing power has made a huge difference in our space program, by enabling us to continually refine and improve our prediction capabilities."
ISRO leverages the SAGA system and the PARAS-3D application to run compute-intensive, detailed computational fluid dynamics (CFD) simulations that optimize the launch vehicle design for improved performance under a range of flow conditions. With GPUs, ISRO is able to run more complex simulations 7-8 times faster than with a CPU-based system, reducing the time to create, test and finalize new designs by the same factor. In addition, the higher compute density in a GPU-based system enables better application scalability while requiring a much lower investment in communication infrastructure.
"The Indian government has jumped into the global supercomputing race in a big way, with its recent $1 billion pledge to build a network of next-generation, petascale-class supercomputers throughout the country," said Sumit Gupta, senior director of NVIDIA's Tesla business. "India joins the US, China, Germany, Japan, Russia, and other leading nations who are applying supercomputing resources to solve some of the world's most pressing computational, scientific and engineering problems."
About ISRO
The Indian Space Research Organization (ISRO) is the primary space agency of the Indian government, and is among the six largest space research organizations in the world. Its primary objective is to advance space technology and use its applications for national benefit, including the development and deployment of communication satellites for television broadcast, telecommunications and meteorological applications, as well as remote sensing satellites for management of natural resources.
About NVIDIA Tesla GPUs
NVIDIA Tesla GPUs are massively parallel accelerators based on the NVIDIA CUDA® parallel computing platform. Tesla GPUs are designed from the ground up for power-efficient, high performance computing, computational science and supercomputing, delivering dramatically higher application acceleration for a range of scientific and commercial applications than a CPU-only approach.
More information about NVIDIA Tesla GPUs is available at the Tesla website. To learn more about CUDA or download the latest version, visit the CUDA website. More NVIDIA news, company and product information, videos, images and other information is available at the NVIDIA newsroom. You can also follow us on Twitter (@NVIDIATesla).
About NVIDIA
NVIDIA (NASDAQ: NVDA) awakened the world to computer graphics when it invented the GPU in 1999. Today, its processors power a broad range of products from smartphones to supercomputers. NVIDIA's mobile processors are used in cell phones, tablets and auto infotainment systems. PC gamers rely on GPUs to enjoy spectacularly immersive worlds. Professionals use them to create 3D graphics and visual effects in movies and to design everything from golf clubs to jumbo jets. And researchers utilize GPUs to advance the frontiers of science with high performance computing.The company has more than 5,000 patents issued, allowed or filed, including ones covering ideas essential to modern computing. For more information, see www.nvidia.com.
(1) As measured by peak double precision FLOPS performance.
Certain statements in this press release including, but not limited to statements as to: the benefits and impact of NVIDIA Tesla GPUs; and the effects of the company's patents on modern computing are forward-looking statements that are subject to risks and uncertainties that could cause results to be materially different than expectations. Important factors that could cause actual results to differ materially include: global economic conditions; our reliance on third parties to manufacture, assemble, package and test our products; the impact of technological development and competition; development of new products and technologies or enhancements to our existing product and technologies; market acceptance of our products or our partners products; design, manufacturing or software defects; changes in consumer preferences or demands; changes in industry standards and interfaces; unexpected loss of performance of our products or technologies when integrated into systems; as well as other factors detailed from time to time in the reports NVIDIA files with the Securities and Exchange Commission, or SEC, including its Form 10-Q for the fiscal period ended April 29, 2012. Copies of reports filed with the SEC are posted on the company's website and are available from NVIDIA without charge. These forward-looking statements are not guarantees of future performance and speak only as of the date hereof, and, except as required by law, NVIDIA disclaims any obligation to update these forward-looking statements to reflect future events or circumstances.
© 2012 NVIDIA Corporation. All rights reserved. NVIDIA, the NVIDIA logo, CUDA, and Tesla are trademarks and/or registered trademarks of NVIDIA Corporation in the U.S. and other countries. Other company and product names may be trademarks of the respective companies with which they are associated. Features, pricing, availability, and specifications are subject to change without notice.
Image Available: http://www2.marketwire.com/mw/frame_mw?attachid=2017685

Add to Digg Bookmark with del.icio.us Add to Newsvine
Copyright @ Marketwire
Page: 1
Related Keywords:
High performance computing, supercomputing, GPU Computing, datacenter, server, workstation, Prosumer/Consumer, Business, Law, Standards/Initiatives, Workstation/CPU, Russia, Germany, USA, India, China, Japan, Marketwire, Sports, Television, Space Technology, Space Science, Computer Science, Business, Science, Golf, russia, china, india, Other,
---